Playing period
06 - 08. November
Blood-soaked revenge, love and human meat pies are some of the spine-tingling ingredients in the musical Sweeney Todd, the demon barber of Fleet Street.
The story starts in foggy London, where the innocently convicted Sweeney Todd returns home after having escaped from a lifelong prison sentence in Australia. In search of revenge he teams up with Mrs. Lovett, the city's worst pie maker, who lets him keep a barbershop above her meat pie establishment in Fleet Street. Whilst Todd gives his customers a very close shave, people start flocking to Mrs. Lovett's shop for some exceedingly delicious meat pies ...
The strong cast is led by Americans Michael Mayes and Lester Lynch, with the legendary British soprano Susan Bullock in the role of Mrs. Lovett. The rising Bergen star, Caroline Wettergreen, sings Johanna. The Bergen Philharmonic Orchestra and Edvard Grieg Choir are led by conductor Stephen Higgins.

- Mayes makes for a compellingly sinister and seething Sweeney, internally miserable but taking an outwardly visible delight in planning and exacting his revenge; his strongest emotional attachment is, believably, to his razors. Atlanta Journal Constitution (2018)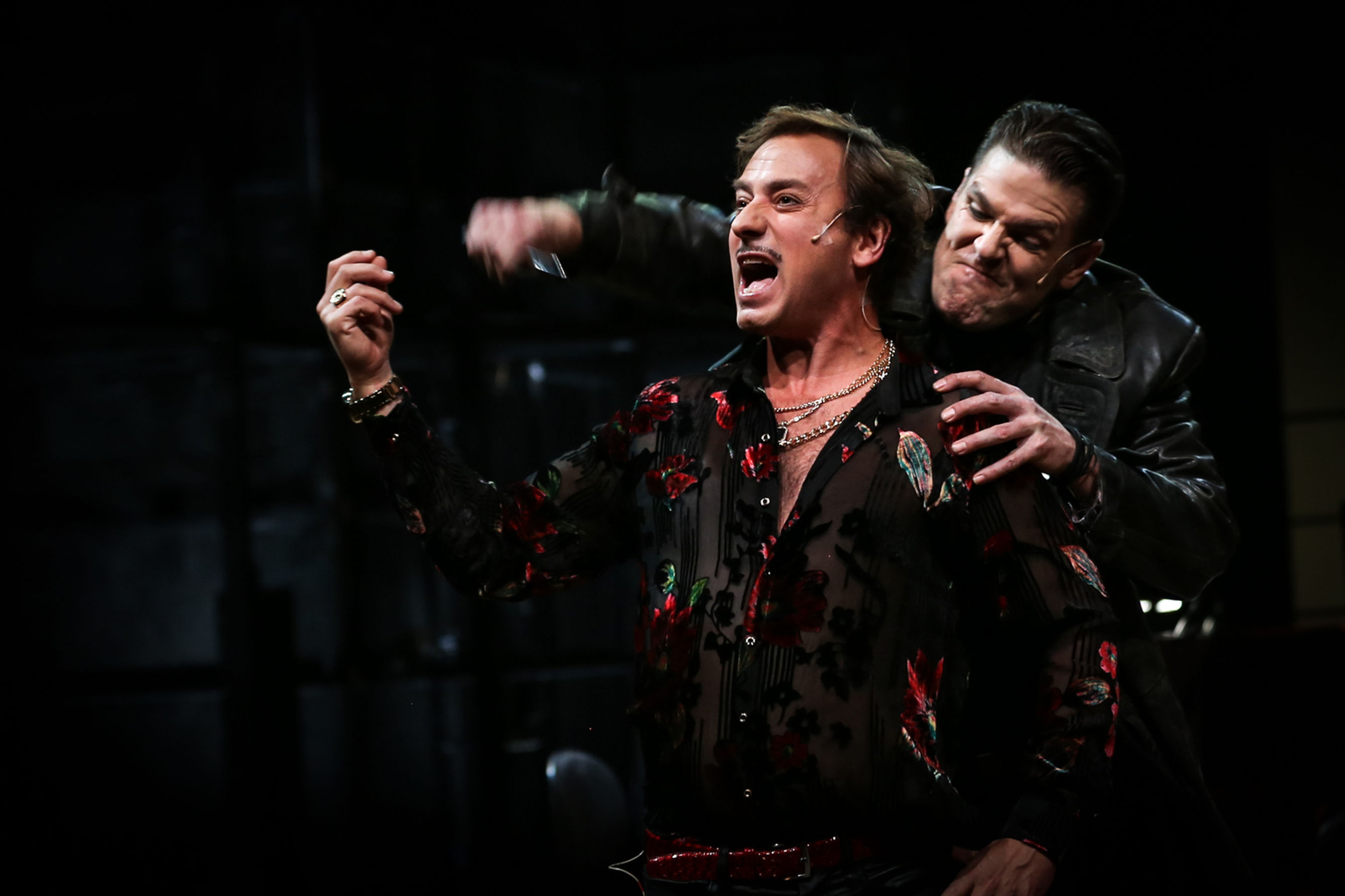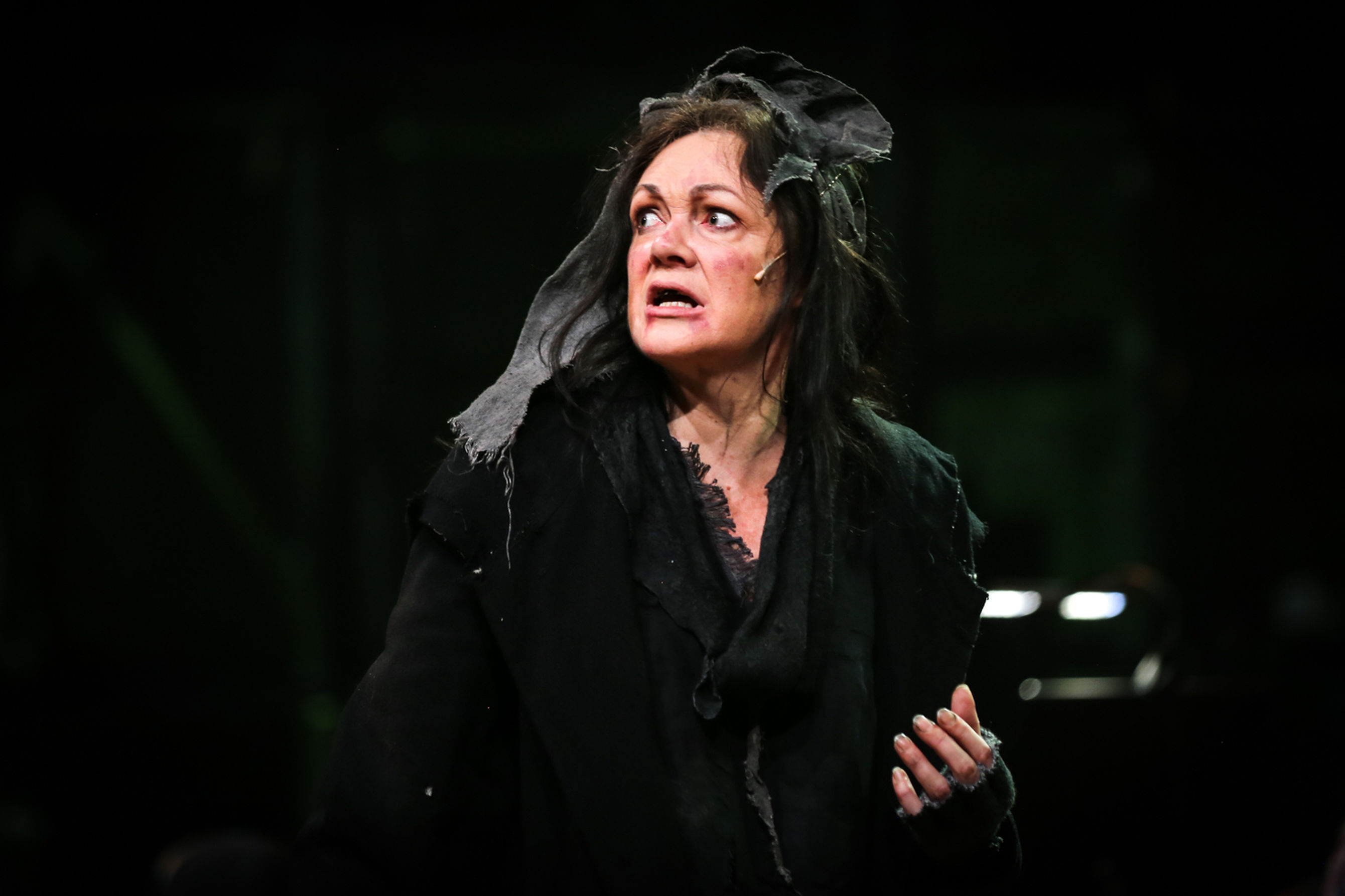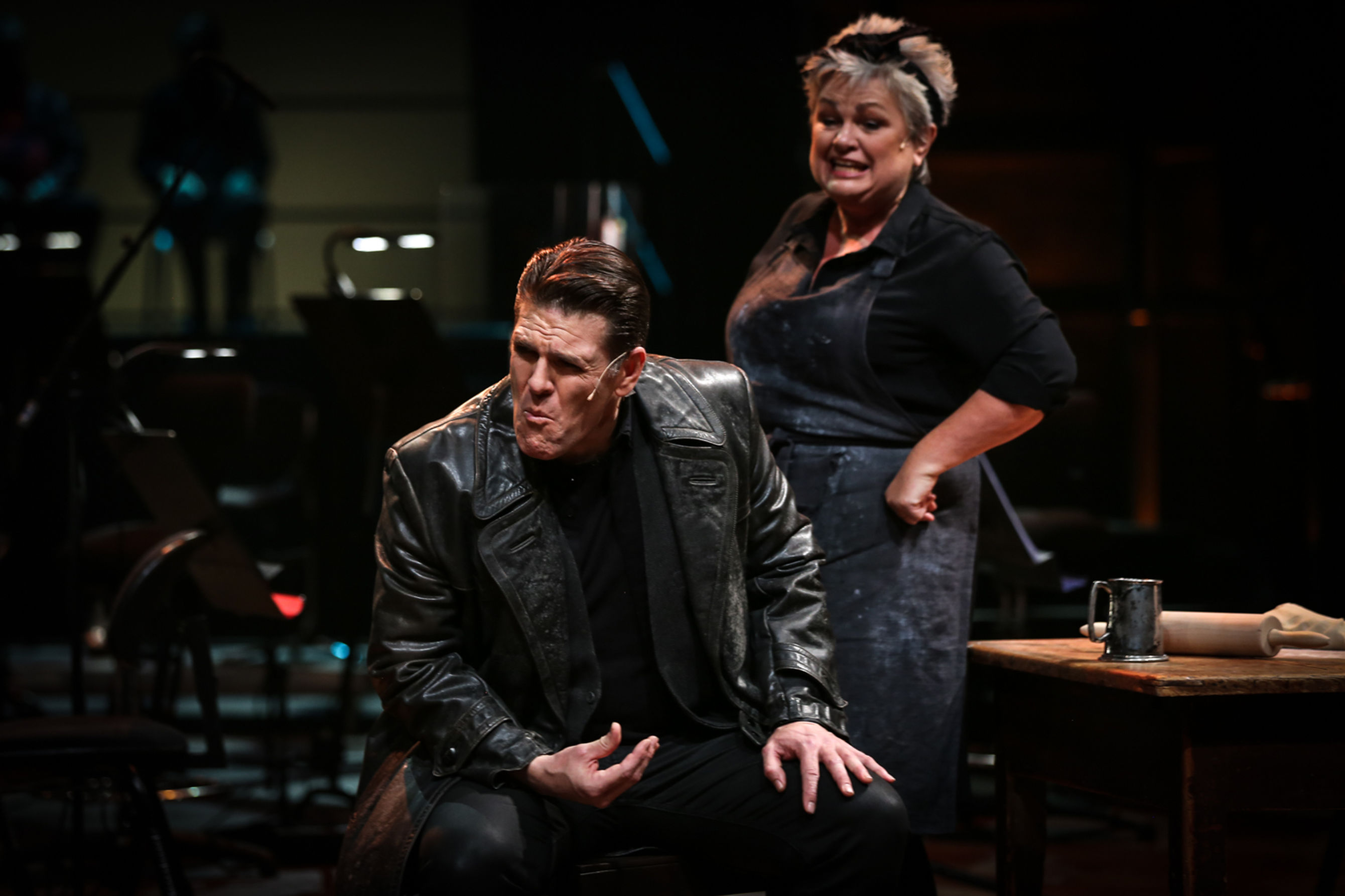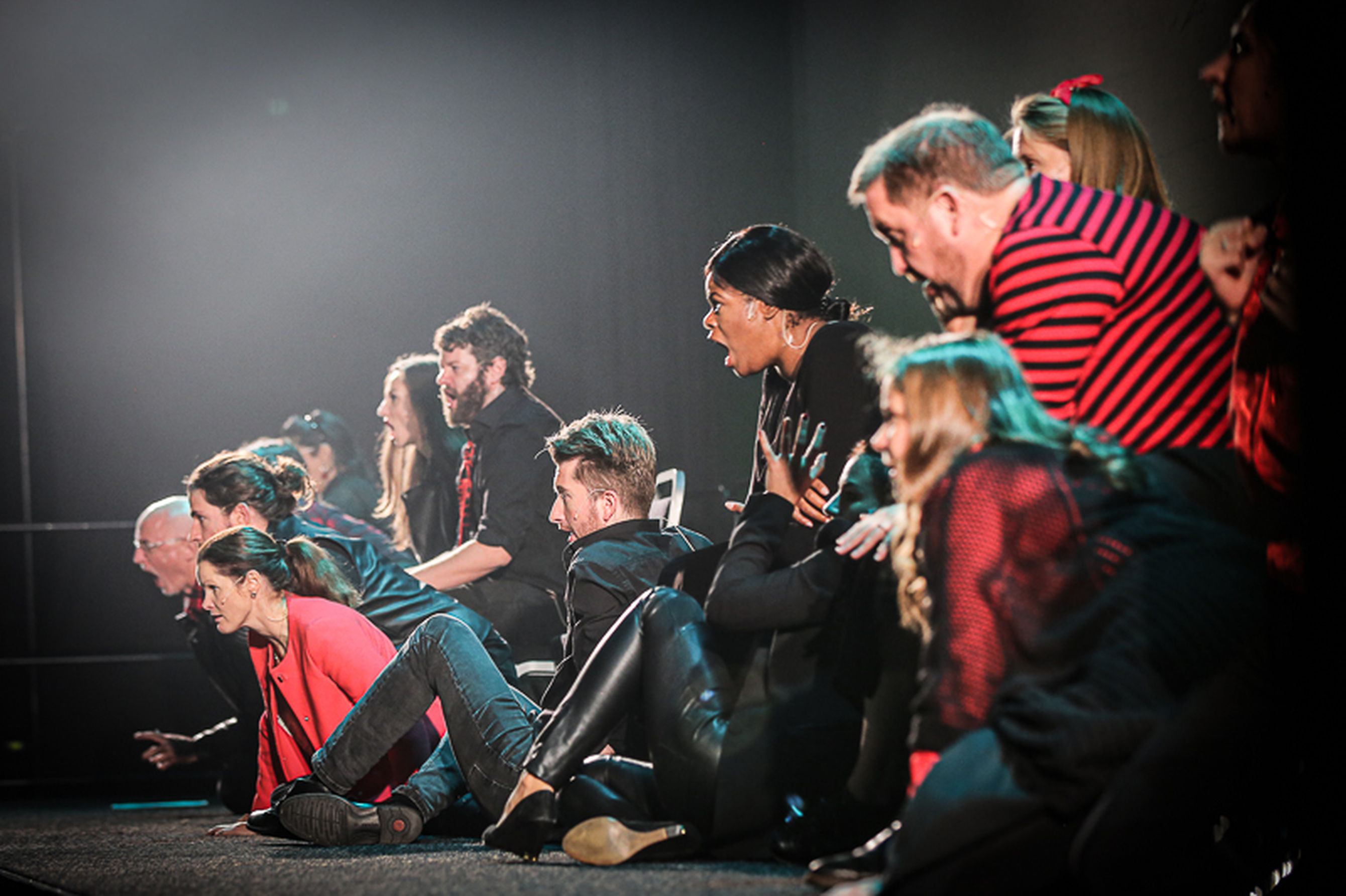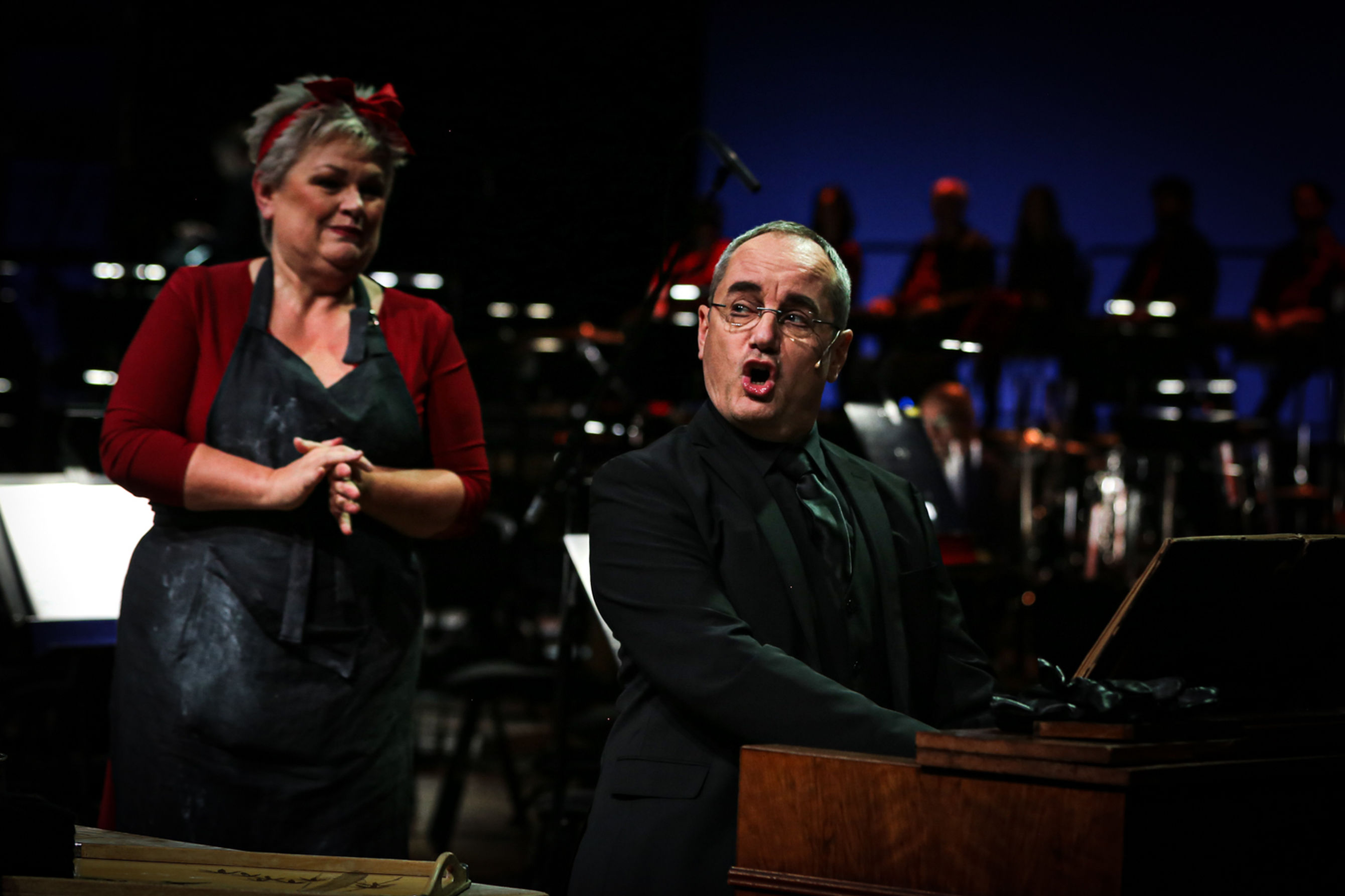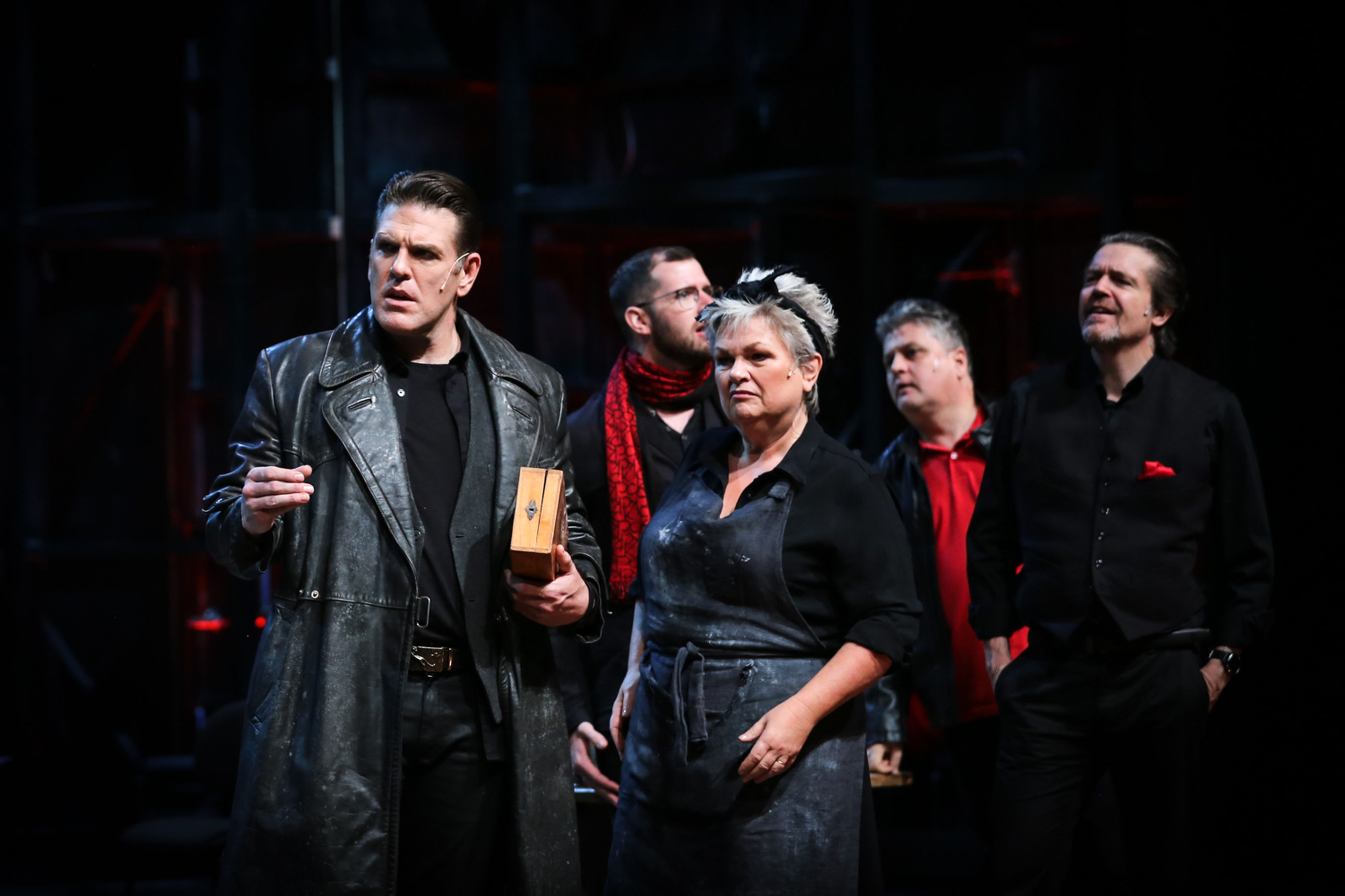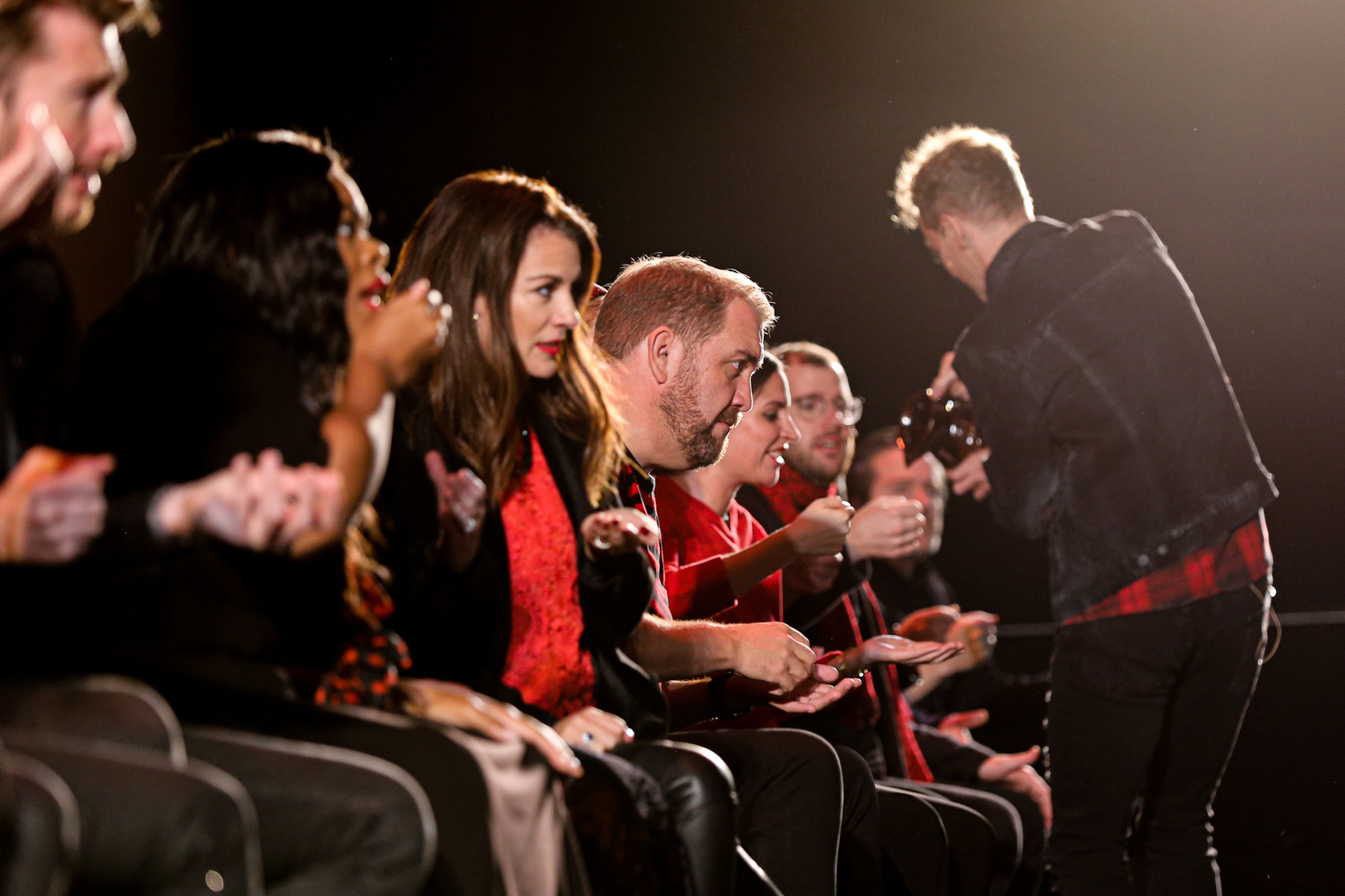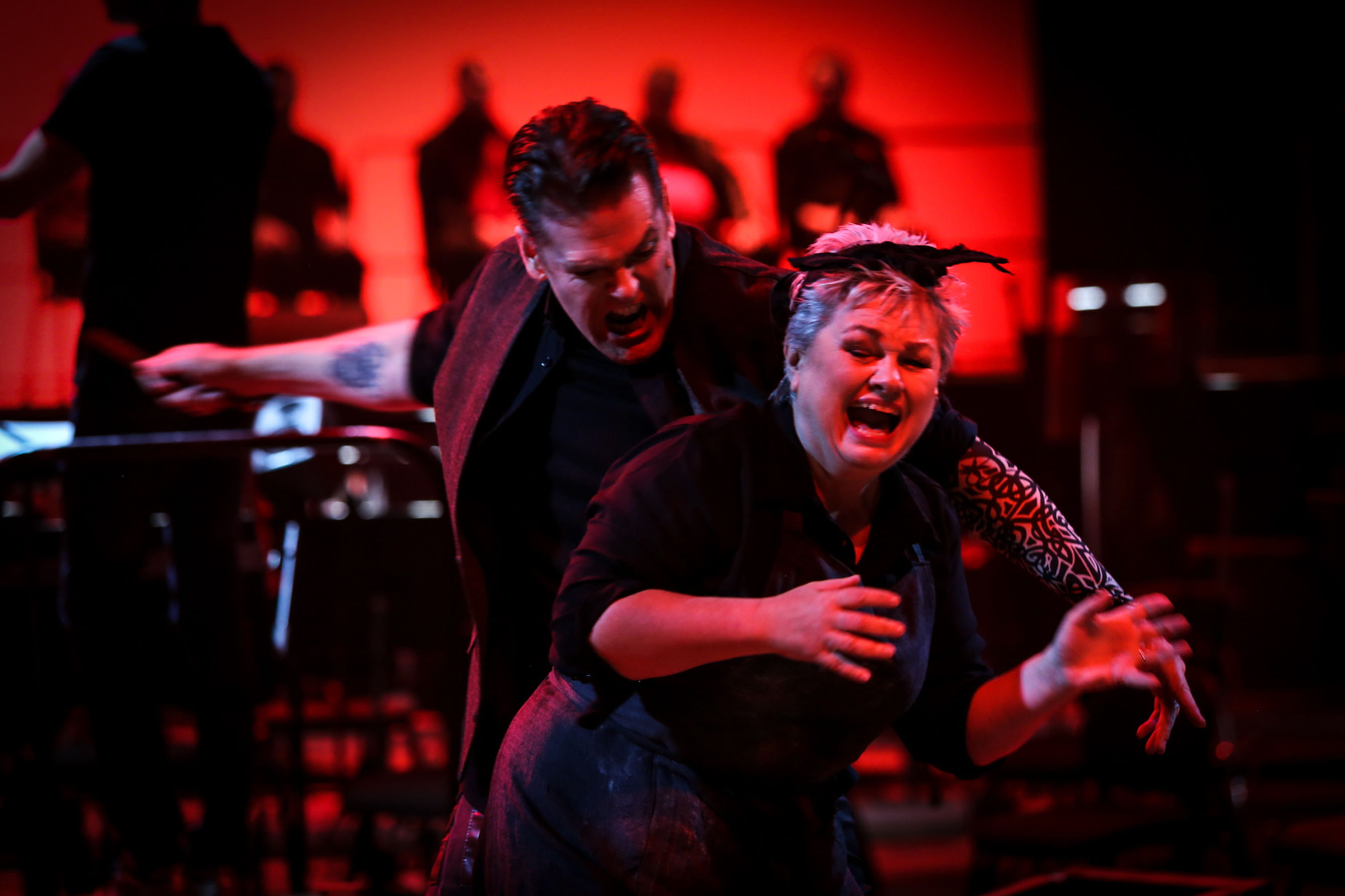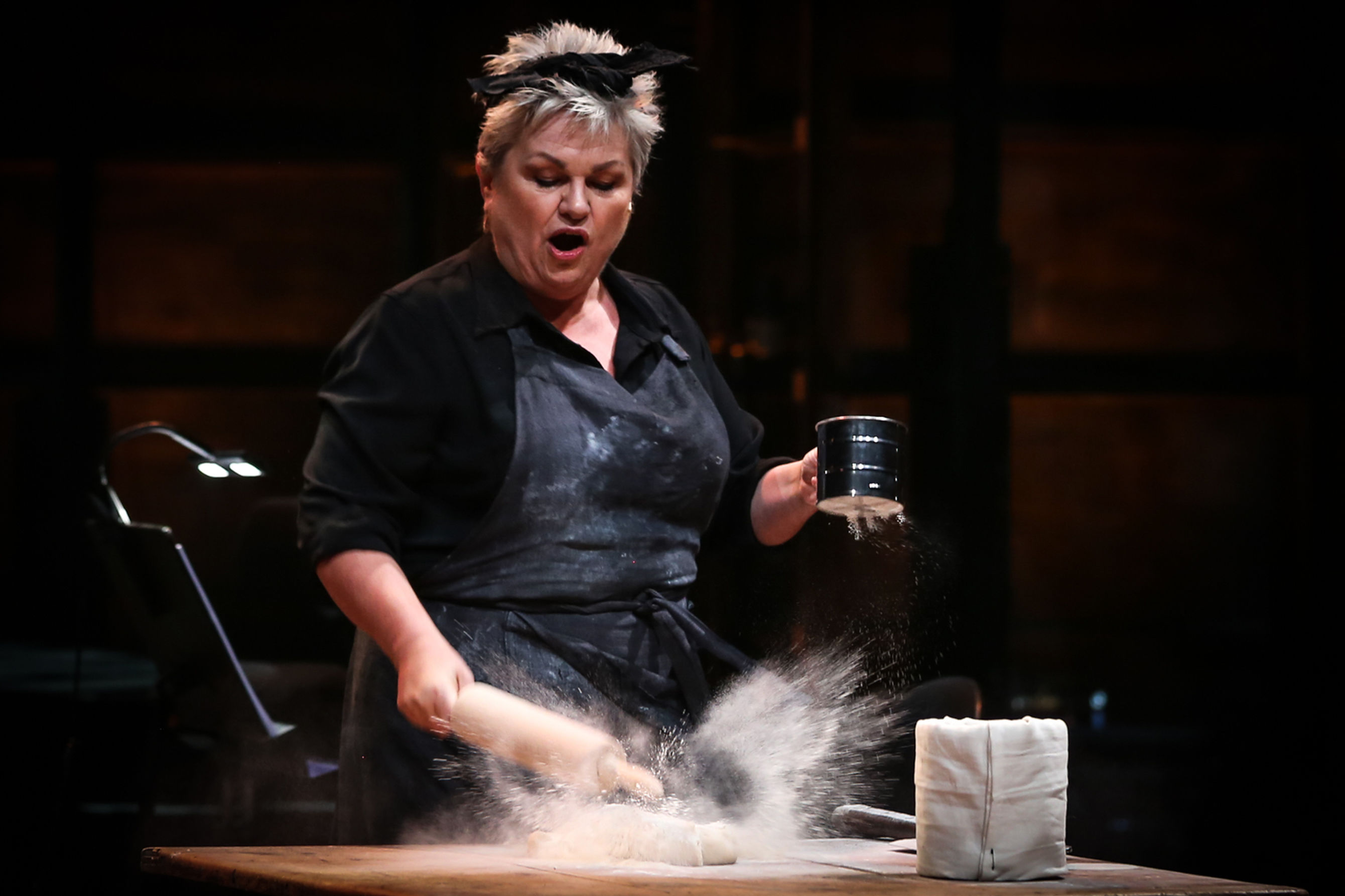 Stephen Sondheim / Musikk og sangtekster
Hugh Wheeler, etter et skuespill av Christopher Bond / Manus
Stephen Higgins / Dirigent
Christopher Luscombe / Regi
Håkon Matti Skrede / Kormester
Cathrine Ahlsen / Costumes
Ivar Skjørestad / Light Design
Michael Mayes / Sweeney Todd
Susan Bullock / Mrs. Lovett
David Curry / Pirelli
Lester Lynch / Judge Turpin
Caroline Wettergreen / Johanna
Samuel Boden / Anthony Hope
Peter Kirk / Tobias Ragg
Gillian Kirkpatrick / Beggar Woman
Christopher Gillett / The Beadle

Bergen Filharmoniske Orkester
Edvard Grieg Kor
Musikal i 2 akter
Fremføres som scenisk konsert
Synges på engelsk, tekstes på norsk
Varighet: 2 timer og 45 minutter, inkludert pause på 30 minutter
Introduksjon 1 time før forestillingstart ved Gunnar Danbolt
En ny produksjon fra Bergen Nasjonale Opera
Presenteres av Bergen Nasjonale Opera og Musikkselskapet Harmonien
See the duet Pretty Women, with Sweeney Todd andJudge Turpin, from a Pop-Up event at Bjørgvin Barbers:

See interview with Michael Mayes from The Atlanta Opera:
06/11
Wednesday
19.00
---
Grieghallen
Play ended
Play ended
07/11
Thursday
19.00
---
Grieghallen
Play ended
Play ended
08/11
Friday
19.00
---
Grieghallen
Play ended
Play ended