Playing period
08. September 2018
Join us for an adventure at Fedje, an exotic island on the west coast of Norway; crab party and lovely arias!
NB! Pre purchase only.
Bergen Nasjonale Opera og FAB. NR 8 invite you to an enjoyable evening by the sea the 8th of September.
The day starts with Arias on the fjord onboard Gamle Havstein with light food and lovely music. In the evening we present famous arias at FAB. NR. 8, and a delicious crab buffet. Our artists preform with short intervals while you and your friends enjoy great food and drinks. The evening will be social and pleasant with an informal atmosphere.
ARTISTS
Hilde Tangen / Soprano
Tyler Davis Ray / Tenor
Rushana Brandanger / Song and viola
Ellena Hale / Piano
PROGRAMME
Kl. 14: Arias on the fjord
Join the boat "Gamle Havstein" on the fjord. The trip depends on the weather. Maximum 20 passengers. Arias and nibbles.
Duration: 1 hour.
Kl. 19: Opera and crab party
In the evening you can enjoy delicious crab and shrimps during which lovely arias will be performed. Drinks are not included in the price.
Duration: 3,5 hours.
NB! Pre purchase only. Limited amount of tickets.

Concert and crab party NOK 695,- (Drinks not included)
Arias on the fjord NOK 250,-
Welcome to Fedje, the village by the sea!
TRANSPORT AND ACCOMMODATION AT FEDJE
Fedje is an island north-west of Bergen. The travel to Fedje takes about 1,5 hours by car, and then 25 minutes by ferry from Sævrøy to Fedje. If you travel by boat you can moor it outside FAB. NR 8. Alternatively, why not make a weekend of it and travel from Bergen on Friday 7th September at 5 PM with the boat Gamle Havstein, returning Sunday 9th at 12 noon. The boatride takes 5 hours one way, and costs NOK 500. Please get in touch with skipper Arve by phone +47 92695688 to make a reservation.

There are several accommodation possibilities at Fedje, e.g. rental appartments at FAB. NR 8 or rooms at Fedje B&B. Read more about Fedje here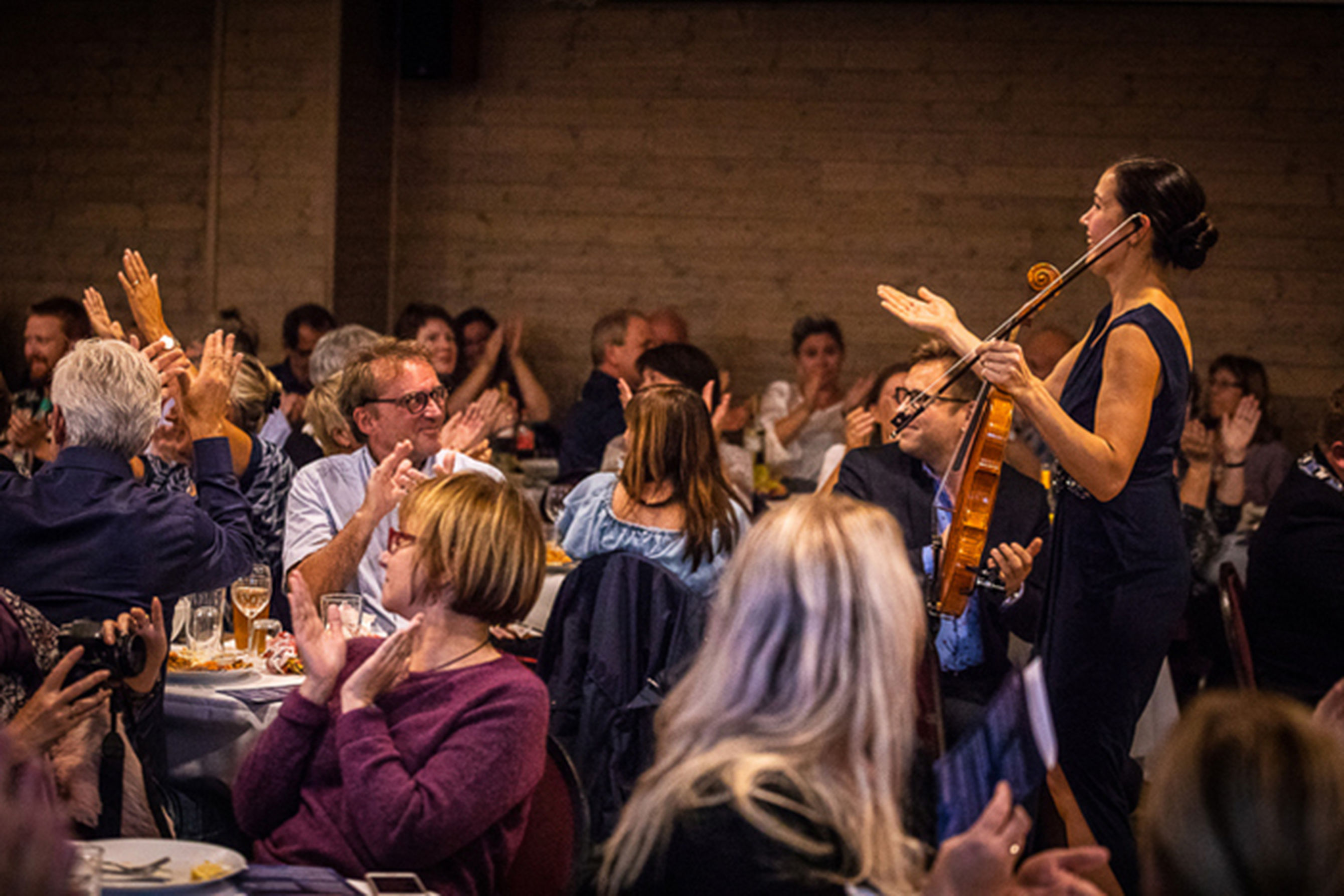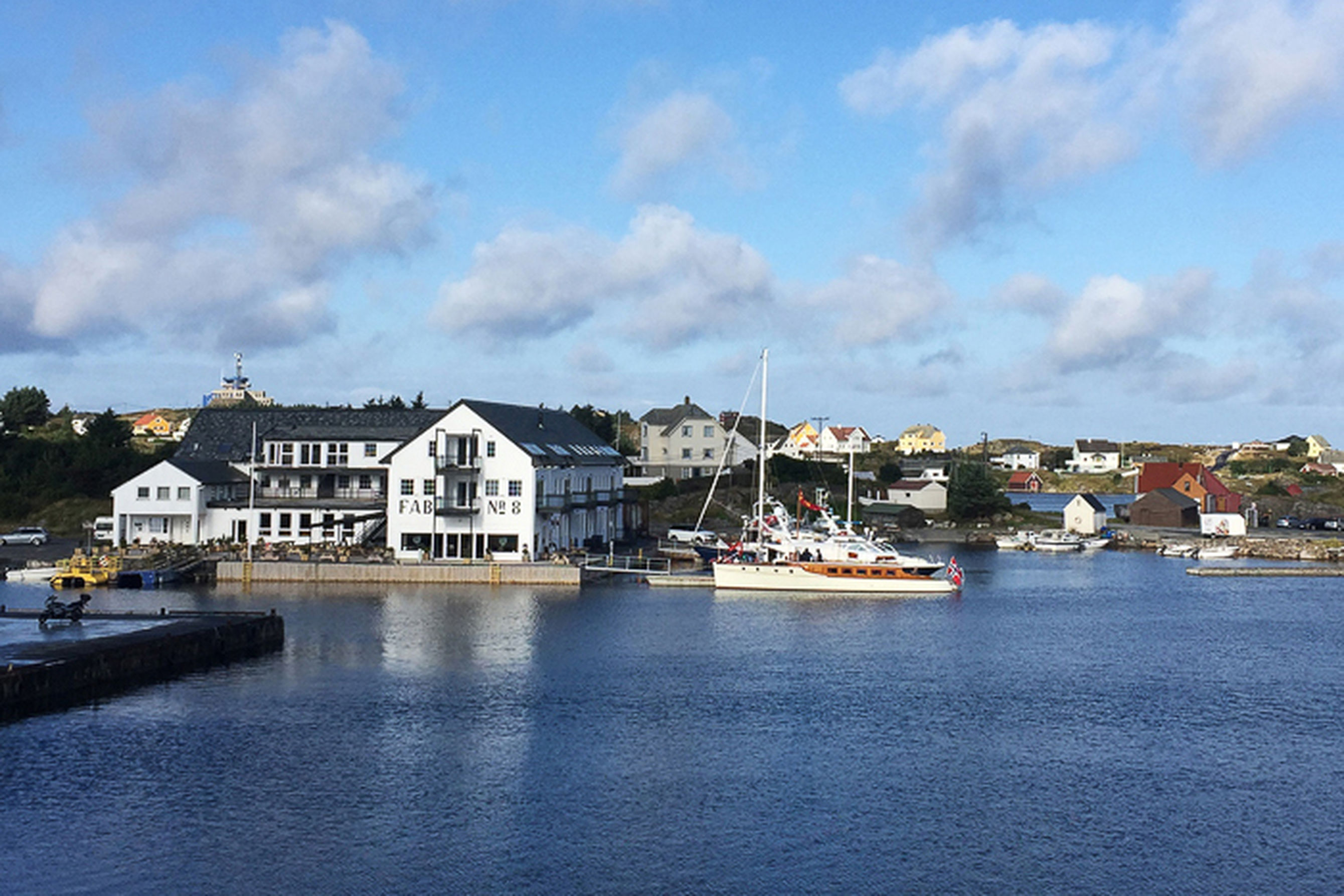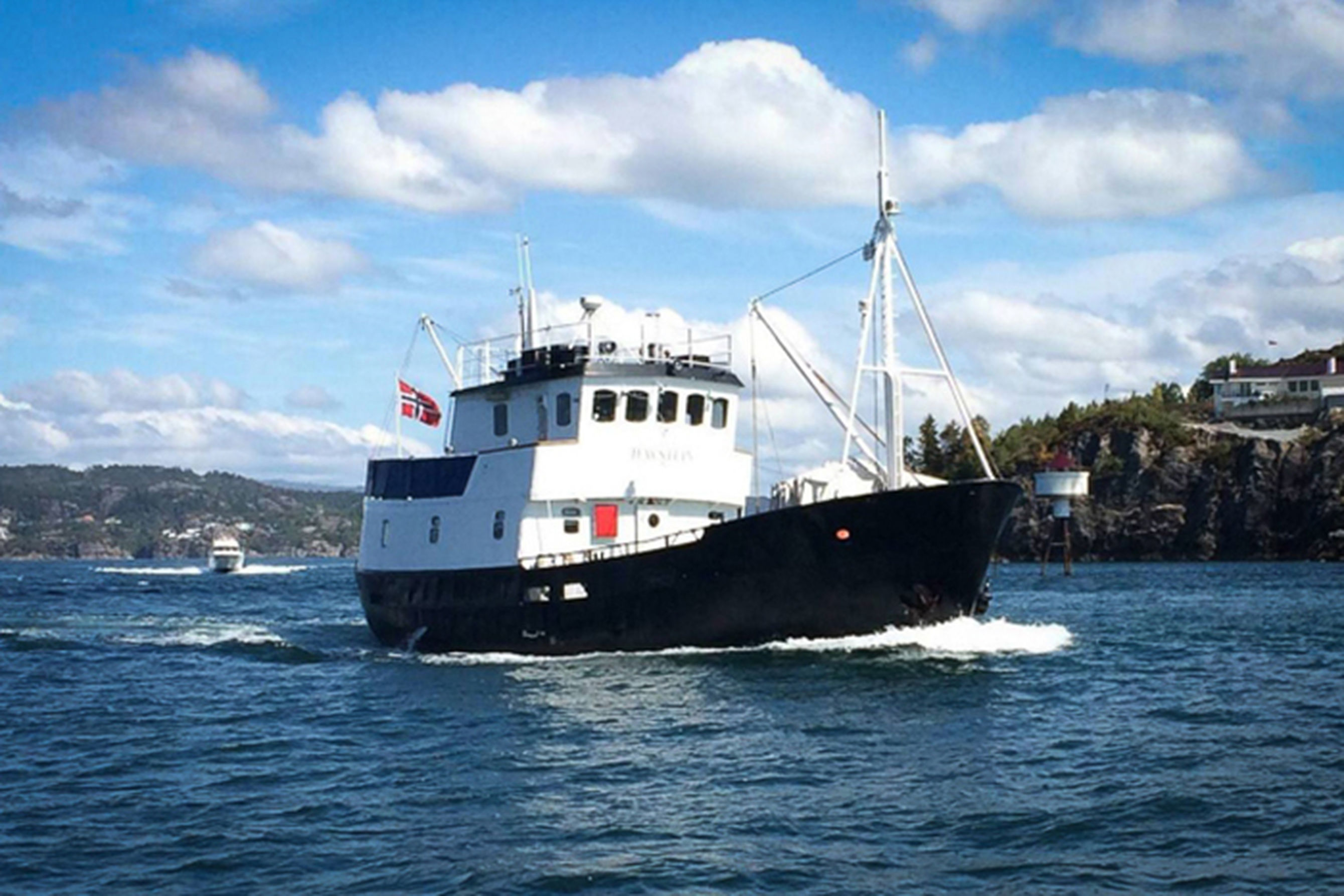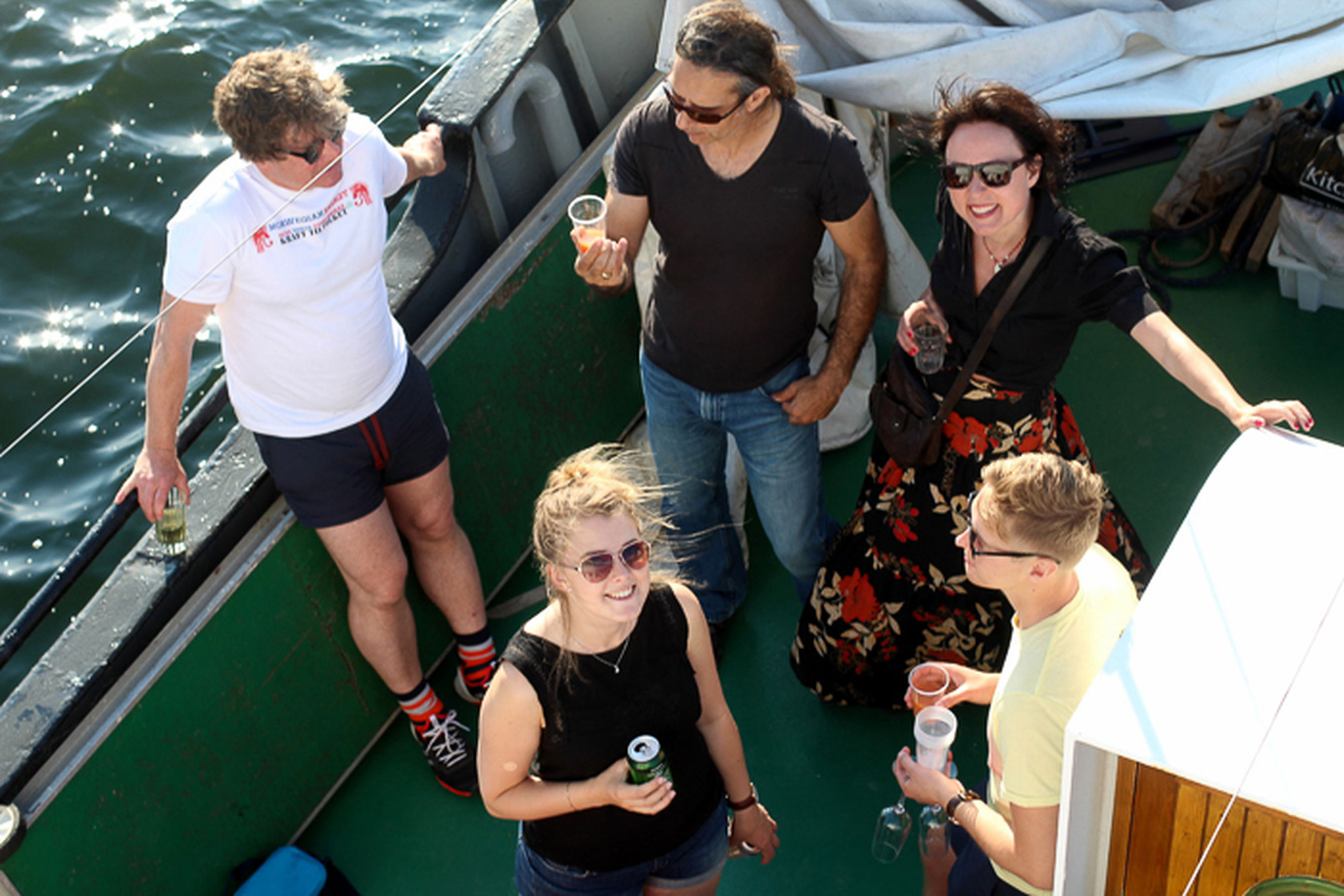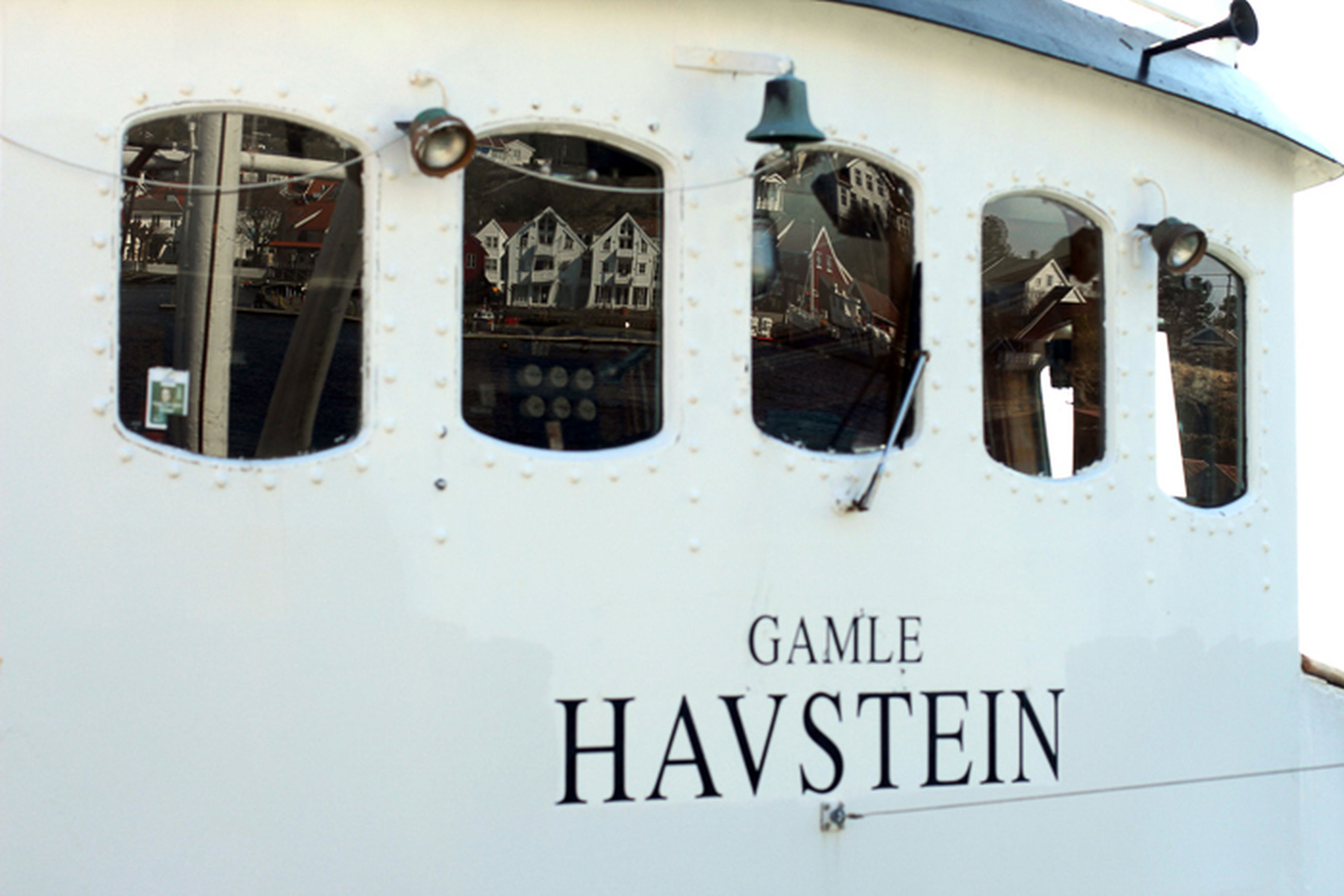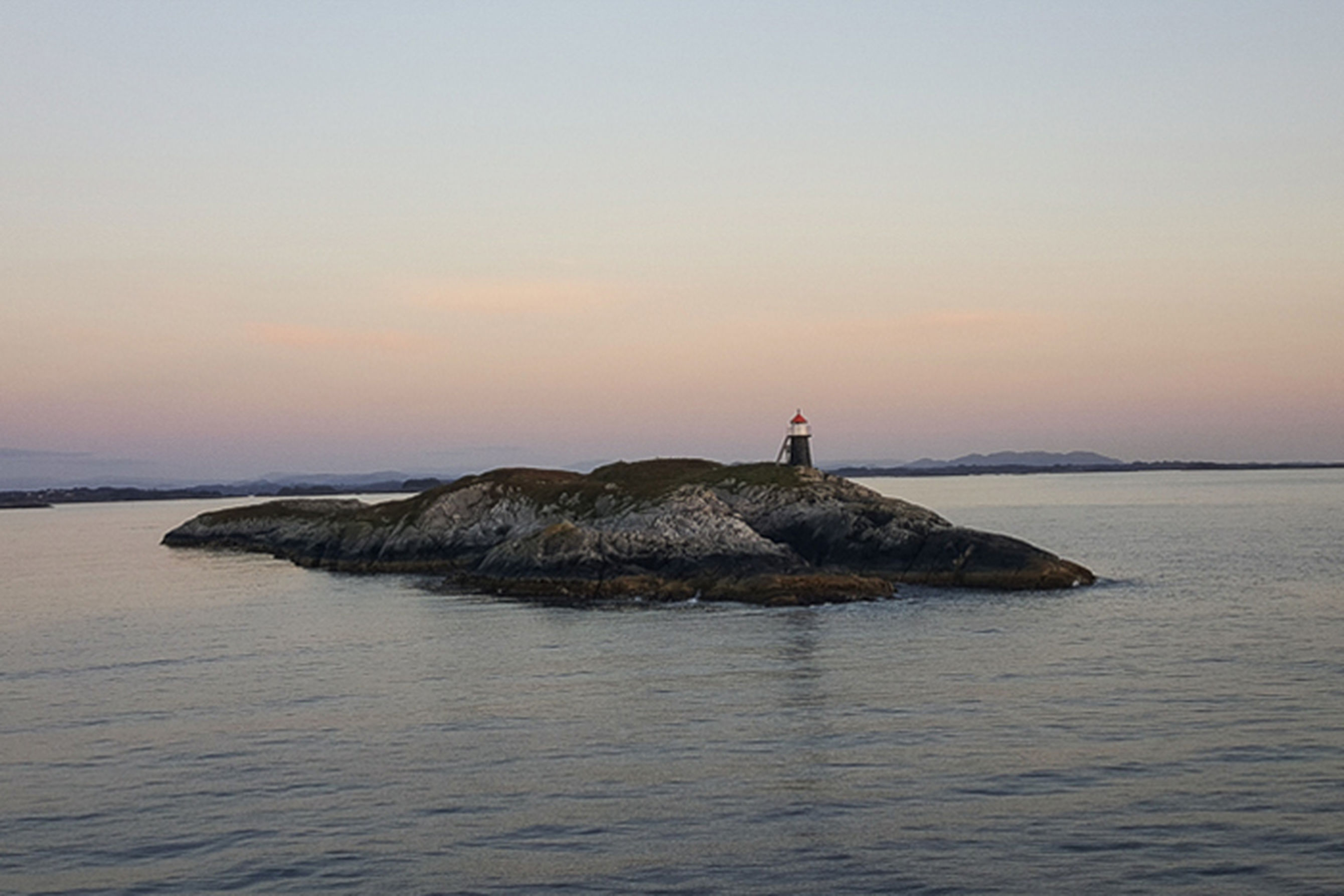 KVELDENS OPERAPERLER

Giacomo Puccini (1858-1924) Fra La bohème: Musettas arie
Wolfgang Amadeus Mozart (1756-1791) Fra Don Giovanni: Don Ottavios arie
Claude-Michel Schönberg (1944- ) Fra Le Misérables: Jean Valjeans sang
Johann Strauss d.y. (1825-1899) Fra Flaggermusen: Adeles sang
Paul McCartney (1942- ) Fra albumet Help!: Yesterday
Edvard Grieg (1843-1907) Fra Peer Gynt: Solveigs sang
Gian Carlo Menotti (1911-2007) Fra The Telephone: Lucys arie
Edouard Lalo (1823-1892) Fra Le roi d'Ys: Mylios arie
John Du Prez/ Eric Idle Fra Spamalot: Duett
TRANSPORT OG OVERNATTING PÅ FEDJE

Fedje er en øy nord-vest for Bergen. Med bil tar det ca 1,5 time fra Bergen, og 25 minutter med ferge fra Sævrøy til Fedje. Hvis du har båt tilbyr FAB. NR 8 utleie av båtplass.
Du kan også reise med Gamle Havstein fra Bergen til Fedje til kr 500 tur/retur. Avgang Bergen kl. 17 fredag 7. september, retur kl. 12. søndag 9. september. Turen tar 5 timer én vei. Ta kontakt med skipper Arve på 92695688 for å bestille plass.
Det er flere overnattingsmuligheter på Fedje, herunder utleie av leiligheter på FAB. NR 8.

08/09
Saturday
00.00
---
Play ended
Play ended