Top reviews for Peter Grimes in London
See reviews from The Times, The Guardian, Evening Standard and The Daily Mail
The Times ⭐️⭐️⭐️⭐️⭐️ - An emotion-shredding performance
The Guardian ⭐️⭐️⭐️⭐️⭐️ - Electrifying performance of visceral power
Evening Standard ⭐️⭐️⭐️⭐️⭐️ - Ice-cold relevance of Britten's classic

THE TIMES - 5 STARS

- Stuart Skelton delivered a heartbreaking performance as Peter Grimes
- Theirs is one of the great musical partnerships, and they continue to find compelling new depths in this tragic masterpiece. (Om Stuart Skelton og Edward Gardner)

THE SUNDAY TIMES - 5 STARS
- A triumphant performance at the Royal Festival Hall, which drew an instant standing ovation – the most spontanious I have witnessed in London.
- This was, both chorally and orchestrally, one of the most emotionally involving and overwhelming performances of Britten's work that I have witnessed, recalling Gardner's glory days at ENO, not all that long ago.

THE GUARDIAN - 5 STARS

- The choral singing – from the combined forces of the Bergen Philharmonic and Royal Northern College of Music Opera Choirs, the Edvard Grieg Kor and the Colligeûm Mûsicûm – was electrifying throughout.

- It can only be described as a formidable achievement, at once fiercely intelligent and visceral in its power.

EVENING STANDARD - 5 STARS
- This poleaxing performance by a stellar cast backed by the Bergen Philharmonic Orchestra under Edward Gardner cut into the bone like an icy North Sea wind.
- Four choirs, headed by that of the Bergen Philharmonic, delivered the Borough folk's denunciations of the rugged fisherman with terrifying savagery.
- Vera Rostin Wexelsen's staging drew vivid characterisations from the cast

DAILY MAIL - 5 STARS

- At the heart of this terrific evening was the partnership of conductor Edward Gardner, and the Australian tenor Stuart Skelton
- An outstanding performance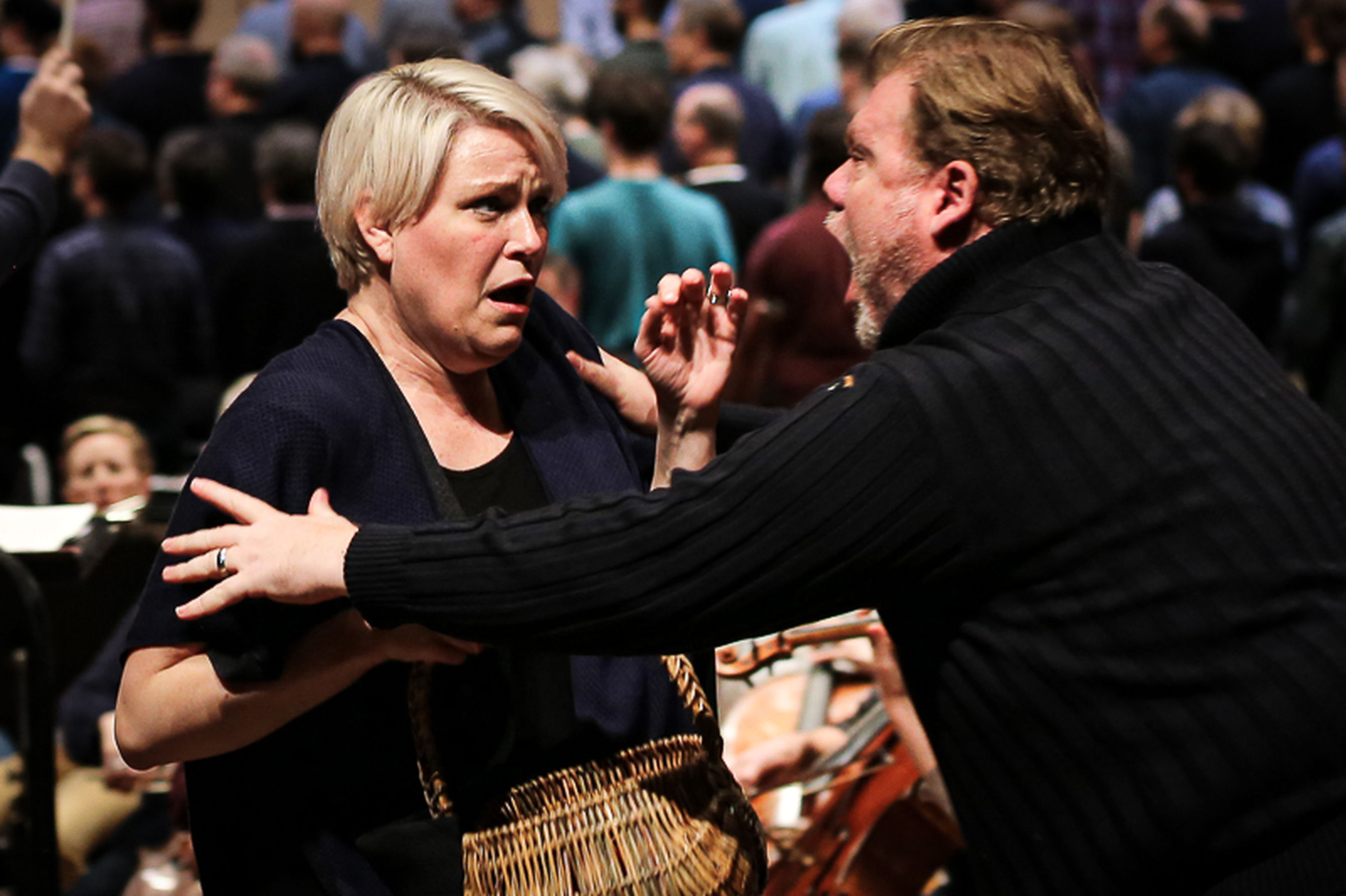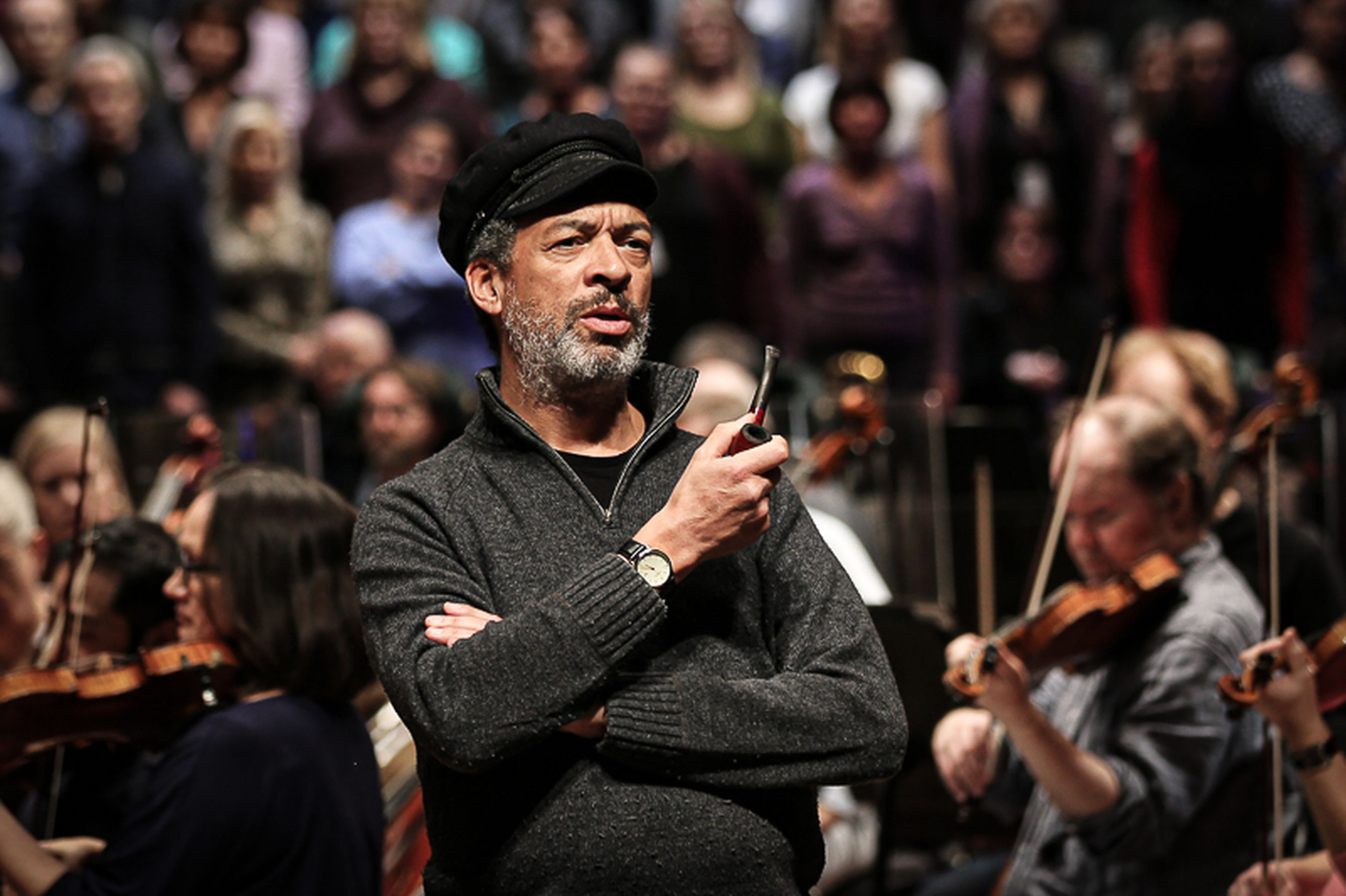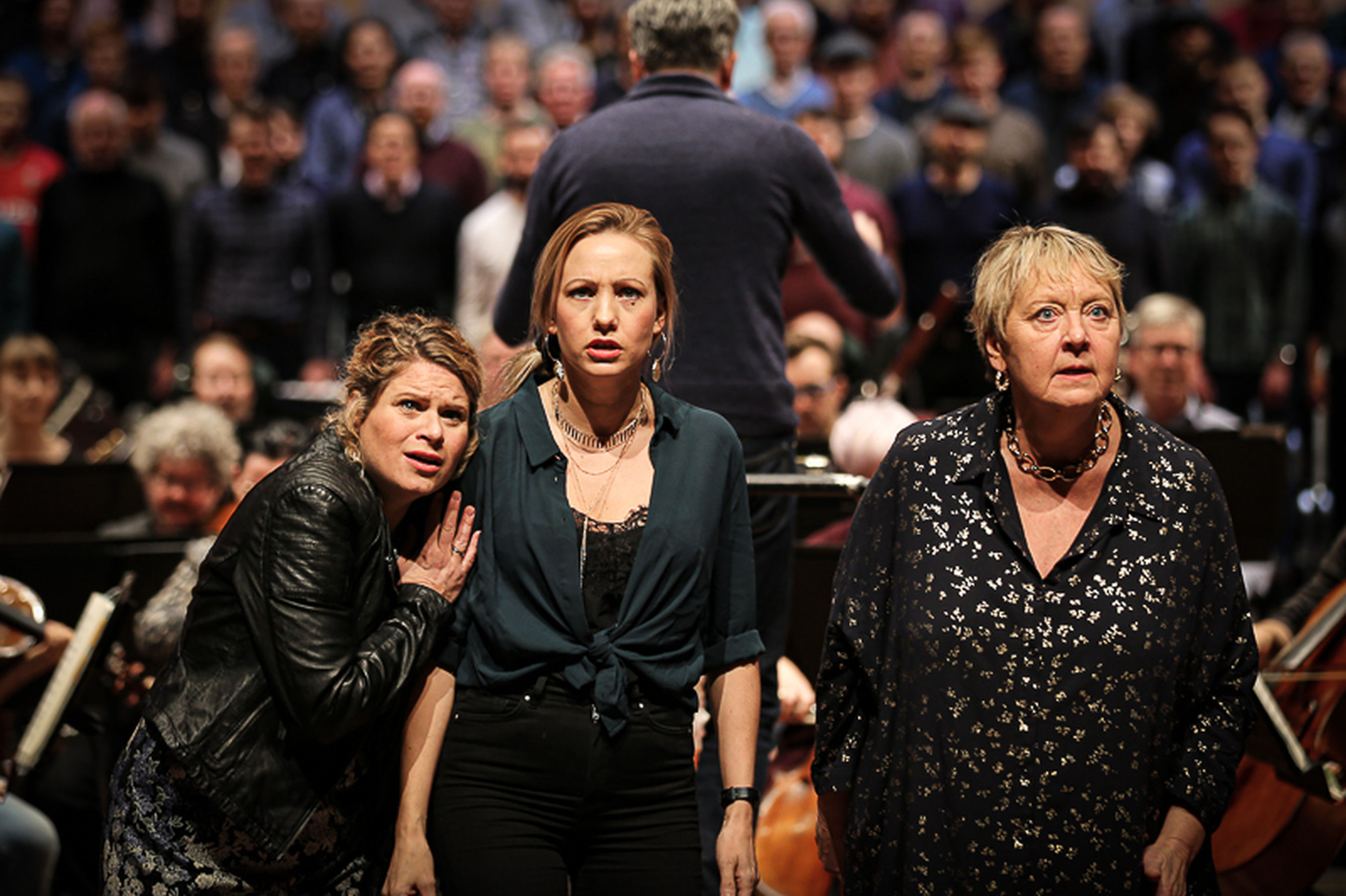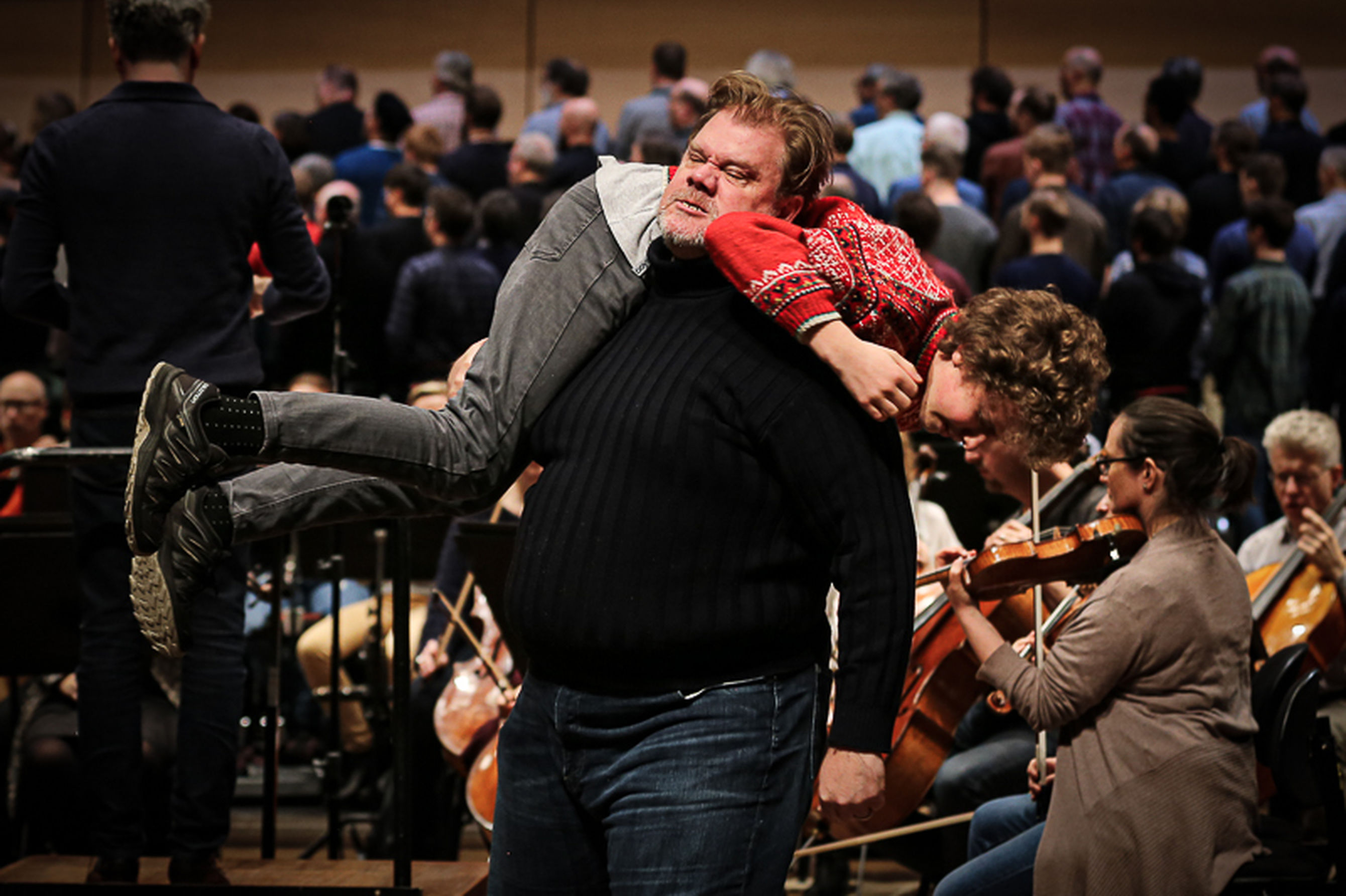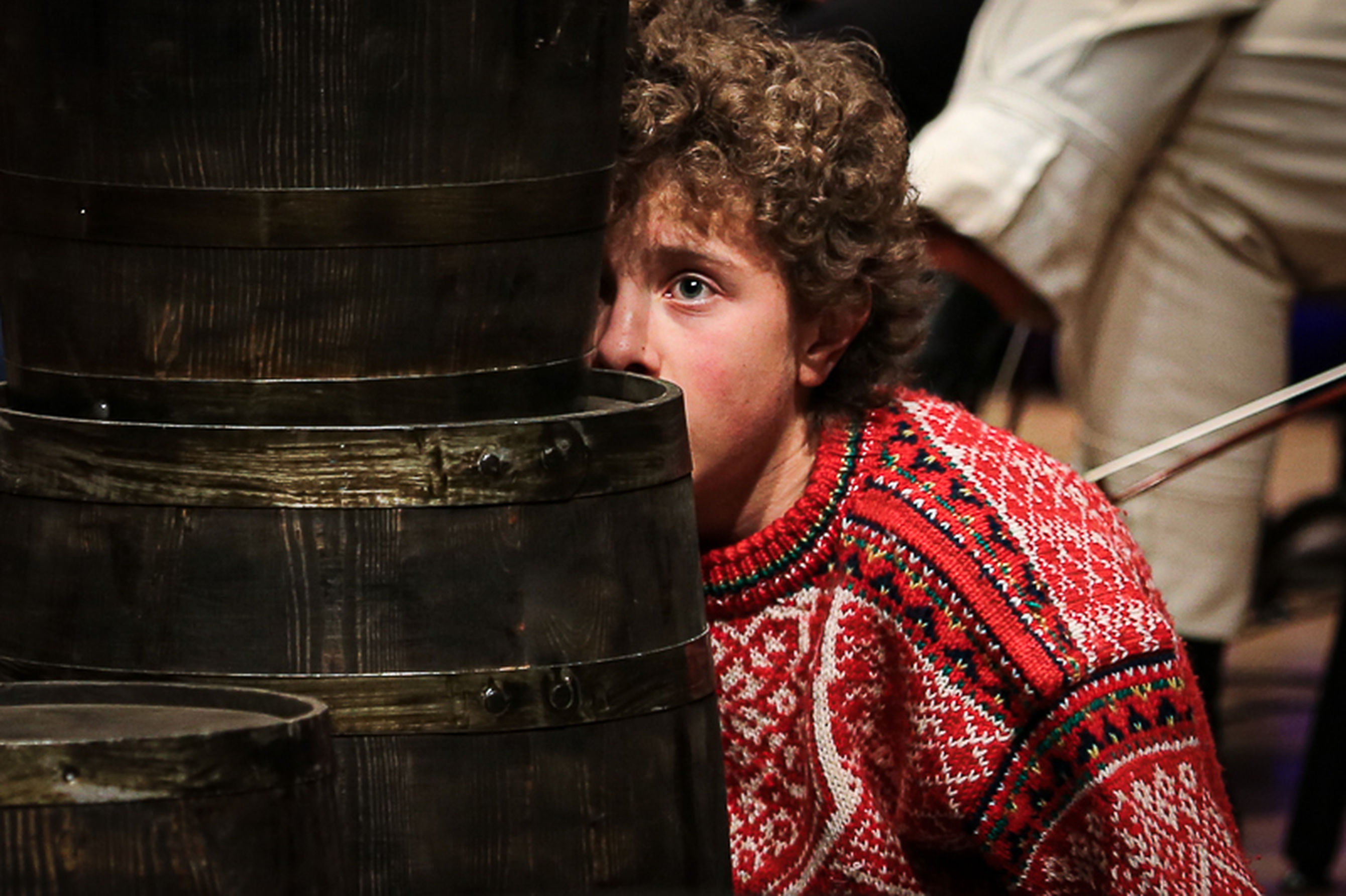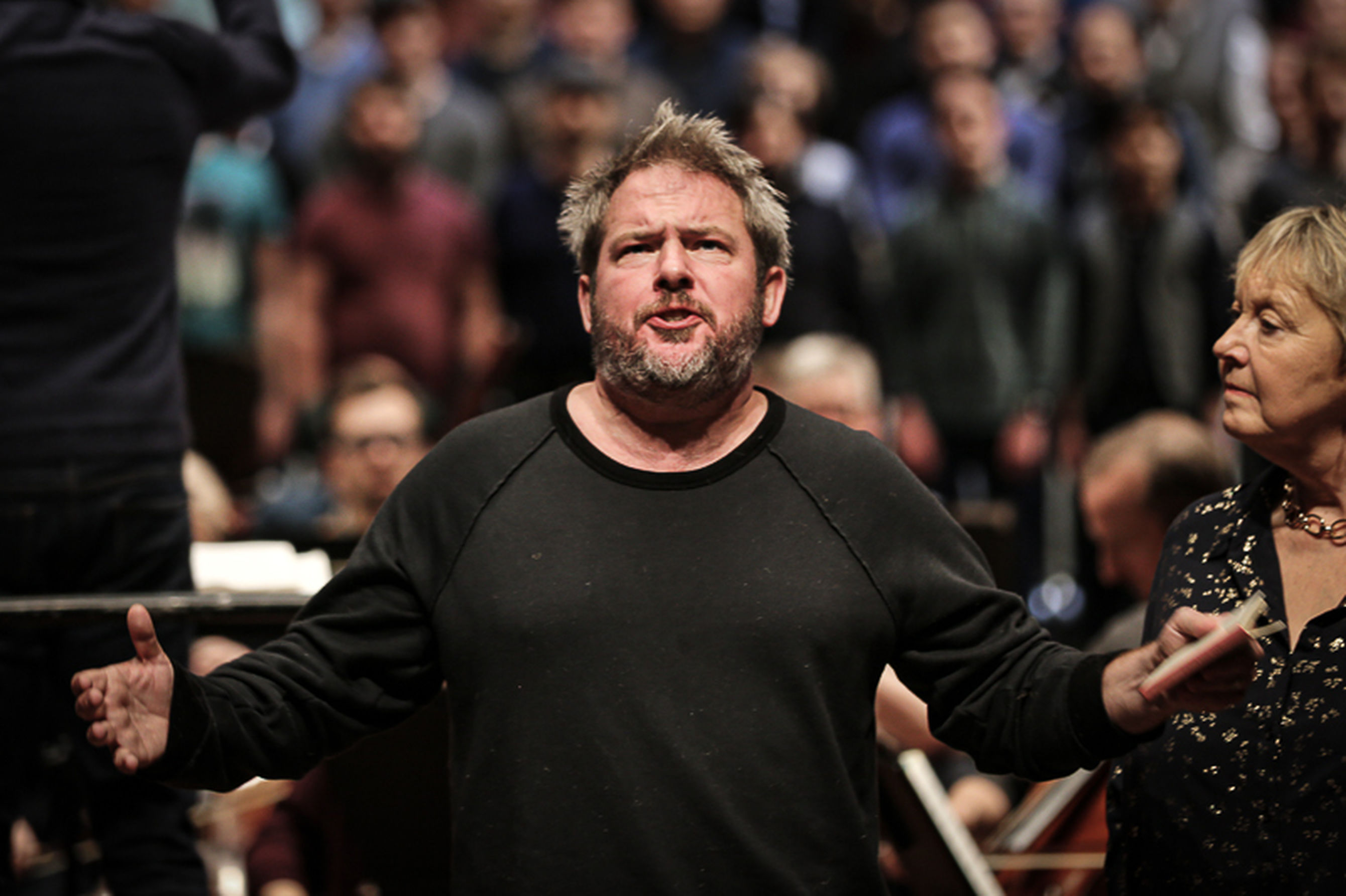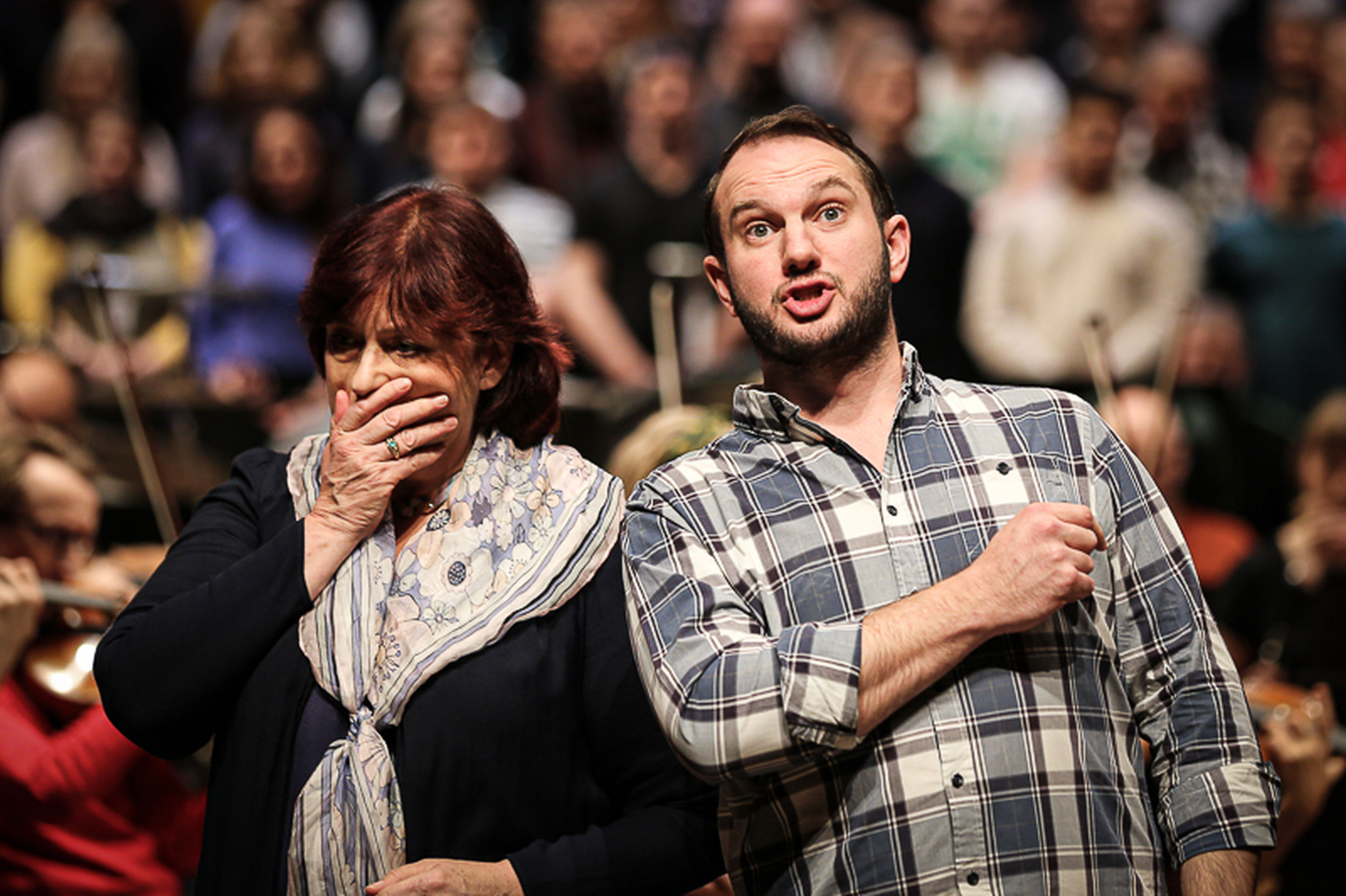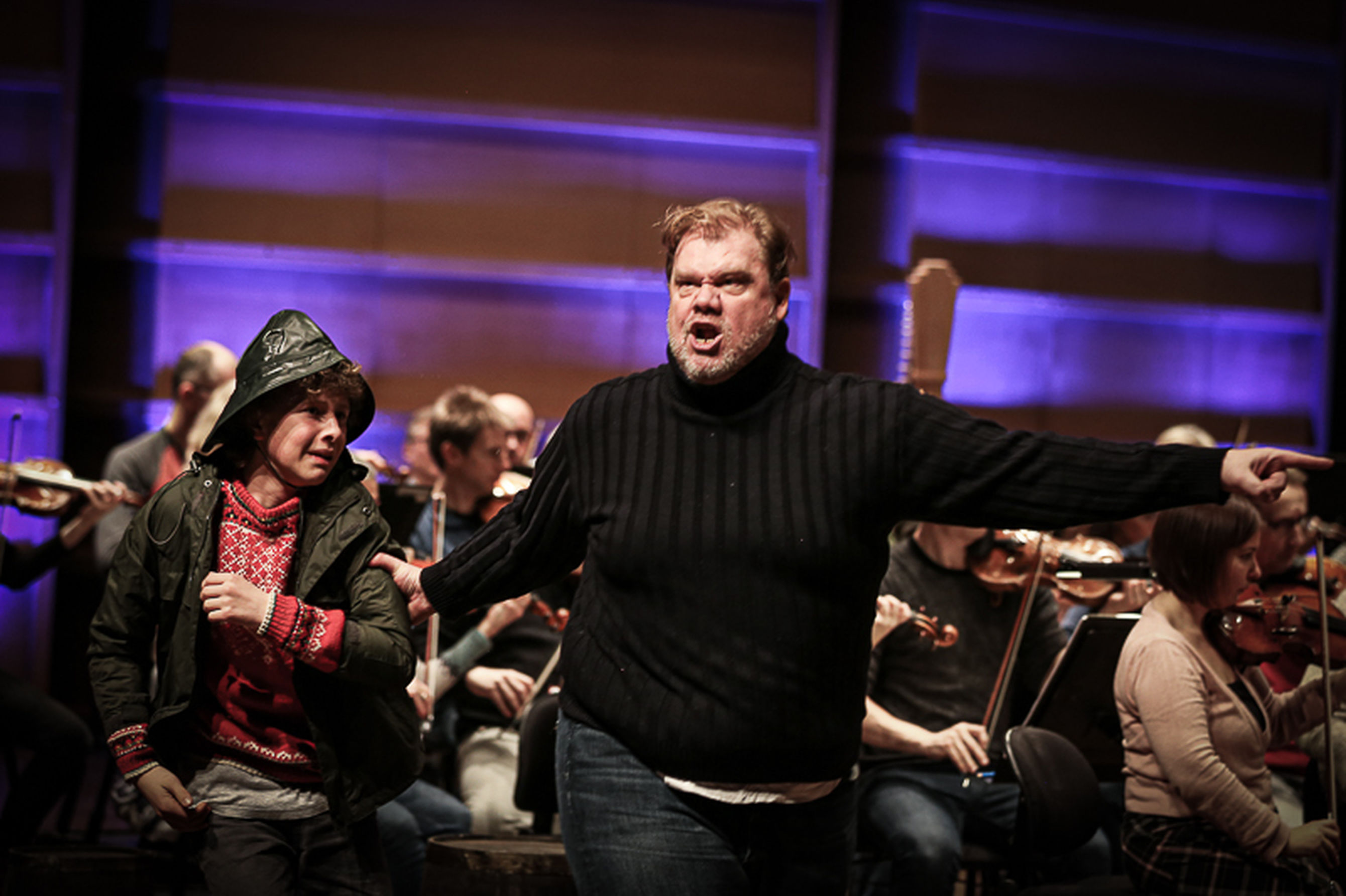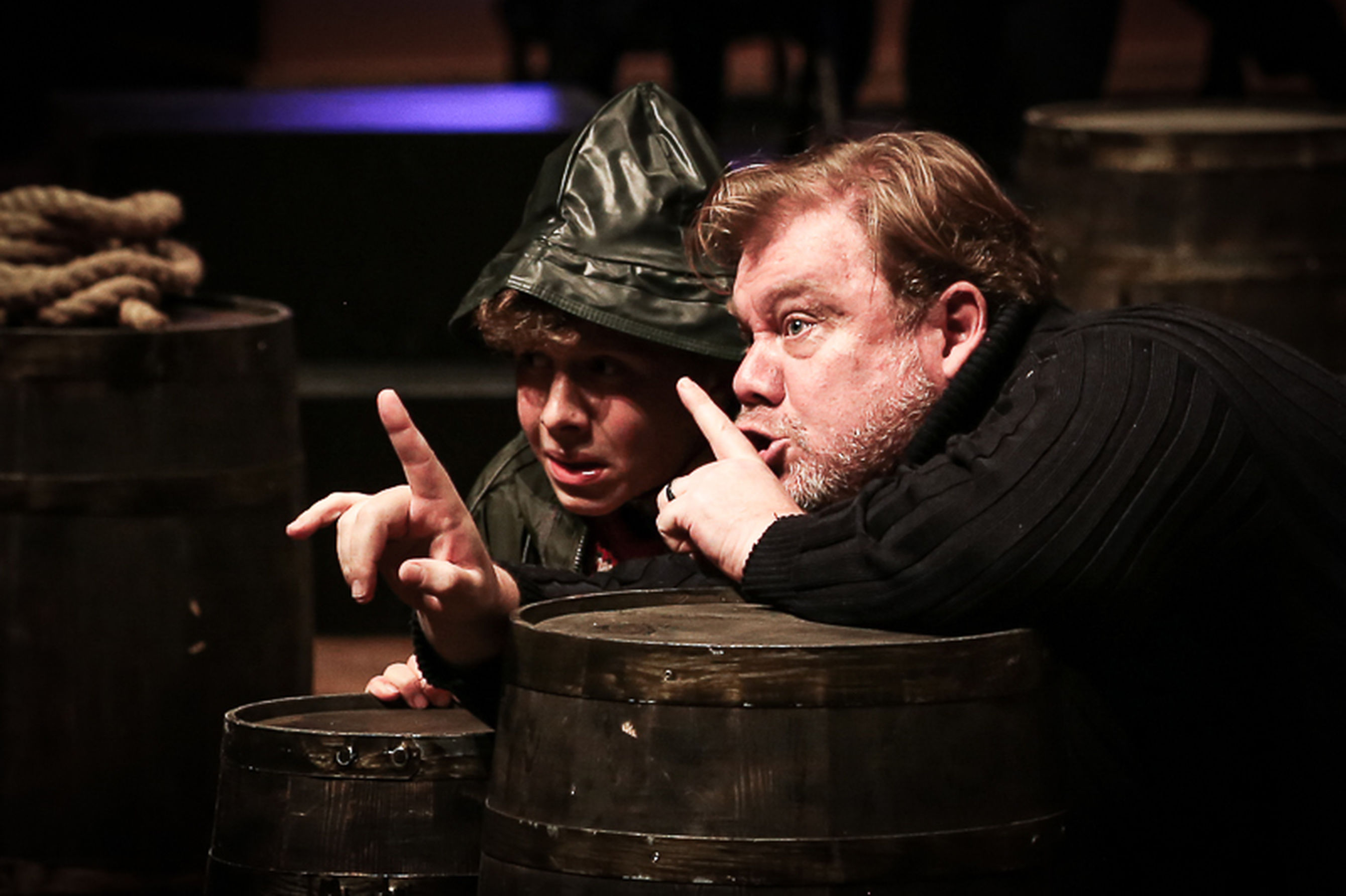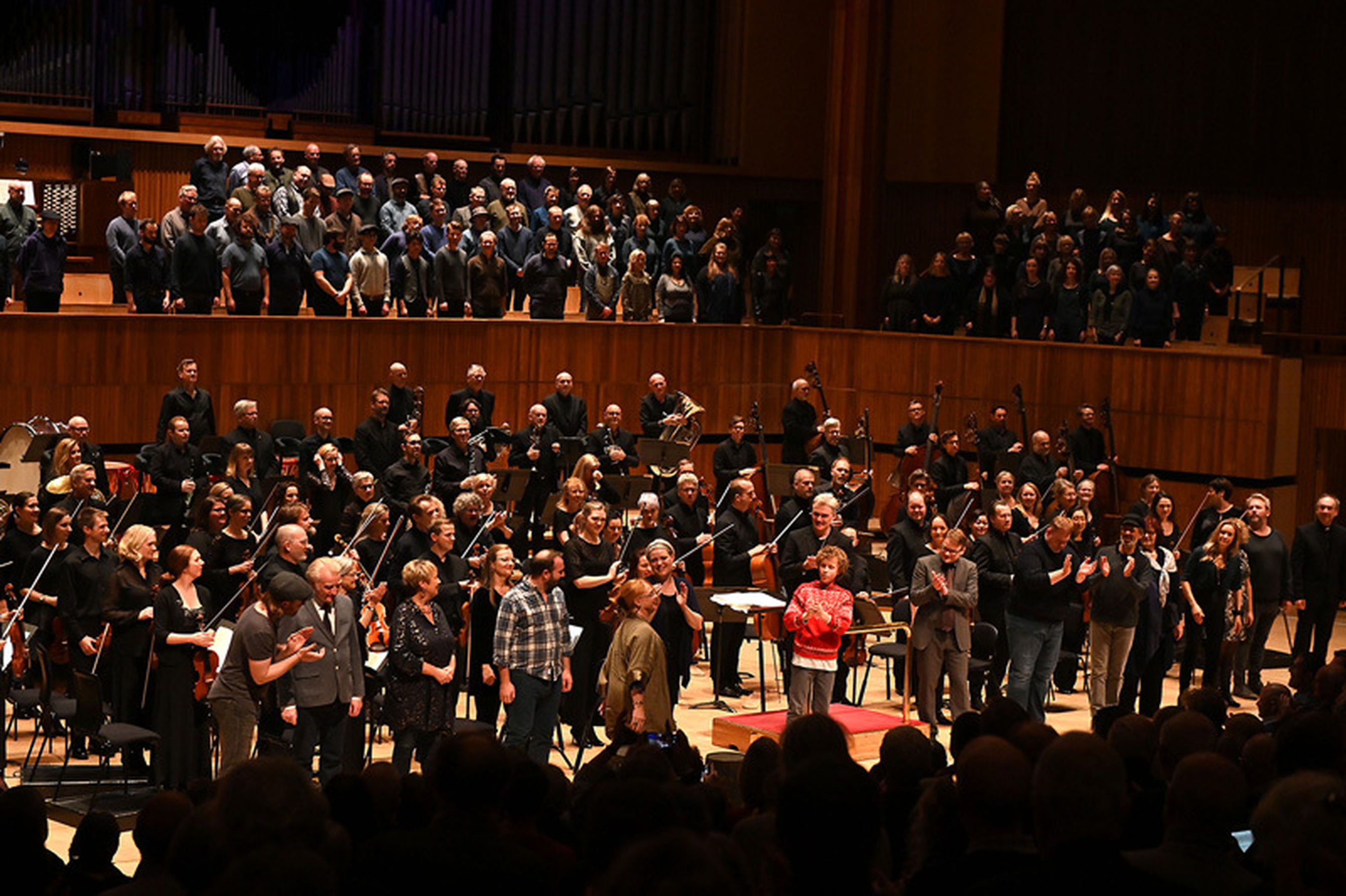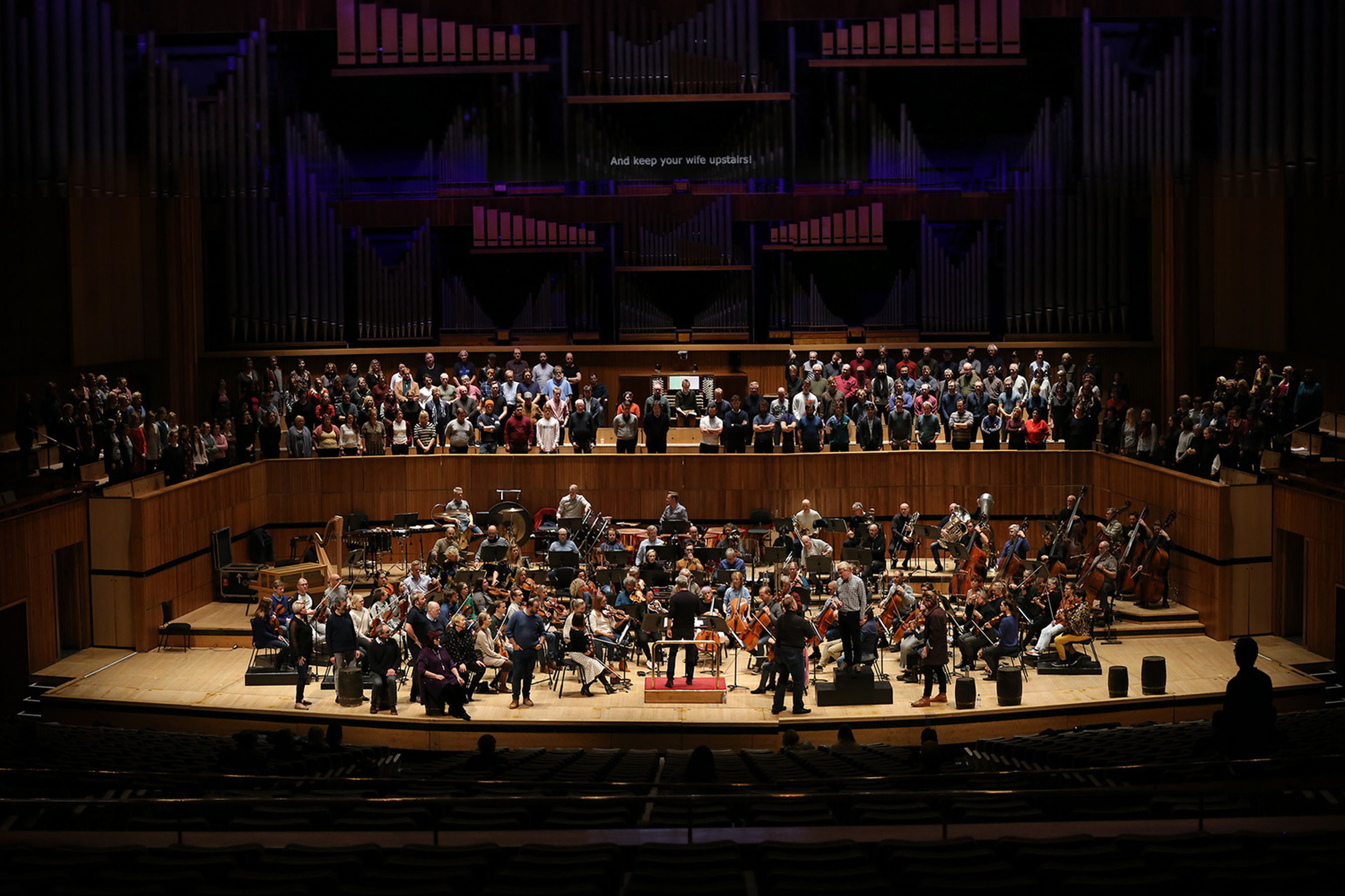 Presented by Bergen National Opera and the Bergen Philharmonic Orchestra.
Choirs: Bergen Filharmoniske Kor, Edvard Grieg Kor, Royal Northern College of Music Choir and Collegium Musicum Kor.
Foto: Monika Kolstad (Bergen) og Mark Allan (London)