Opera by the Fjord - Summer Concert
Playing period
02. July 2022
Place
Oseana kunst- og kultursenter
The summer academy Opera by the Fjord's finale 2022 is a concert at Oseana, with operatic gems and Puccini's Gianni Schicchi.
Young singers, instrumentalists and conductors have worked intensely for several days, guided by their coaches, at the summer academy Opera at the fjord. They are now ready for a grand concert. Don't miss it, you may hear tomorrow's stars!
You can look forward to excerpts from some of the most beloved operas, as well as Puccini's Gianni Schicchi performed as a staged concert – directed by Ivar Tindberg.
WHAT IS THE SUMMER ACADEMY?
The summer academy Opera by the fjord is aimed at students who are currently in education, or who have recently graduated. Our top team of coaches all have experience from renowned opera houses and symphony orchestras.
Our academy is unique in that singers can rehearse and perform together with an orchestra, in a staged situation, as well as in concert arias. The training program is put into a larger context and will go beyond simply vocal training.

The conductor students will get a tailor-made mentoring in the specialist skills required to be an opera conductor, and this year two repetiteur students are also joining.
About 25 young instrumentalists will play in the academy orchestra together with 9 top professionals from renowned opera and symphony orchestras in Scandinavia and Vienna (see list below), who also will be their section leaders and mentors.
Photos from the first Opera at the fjord concert 2021: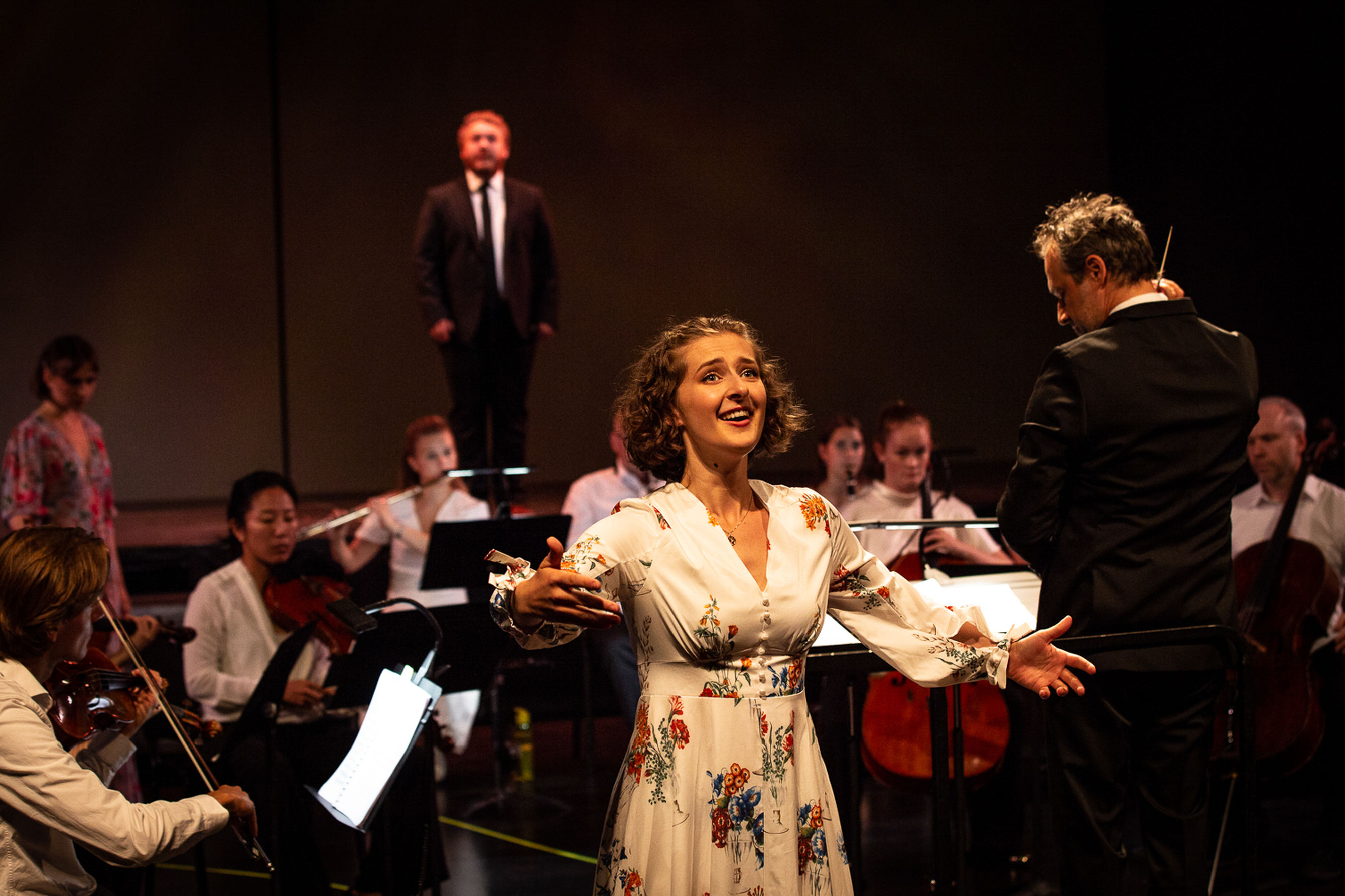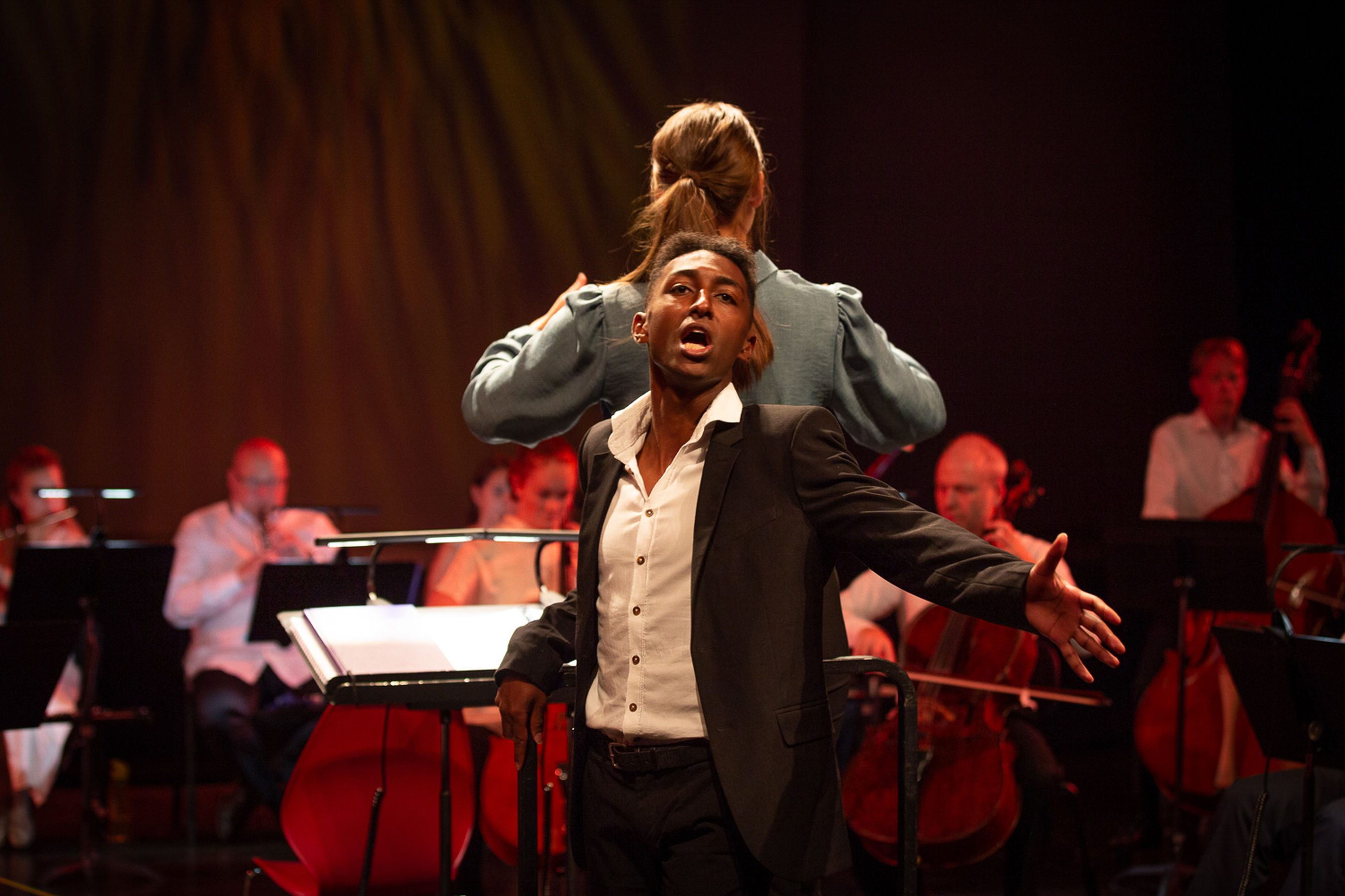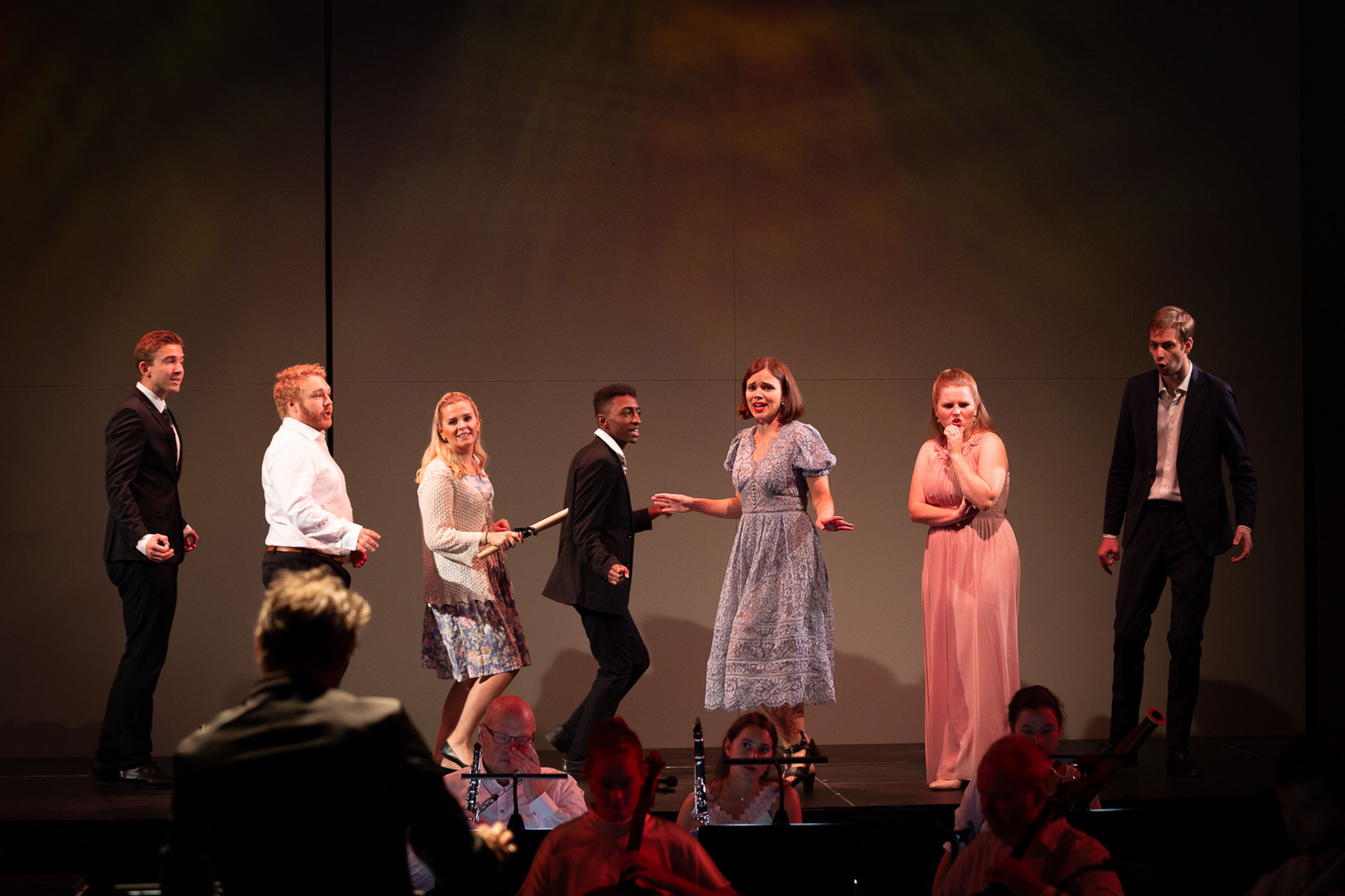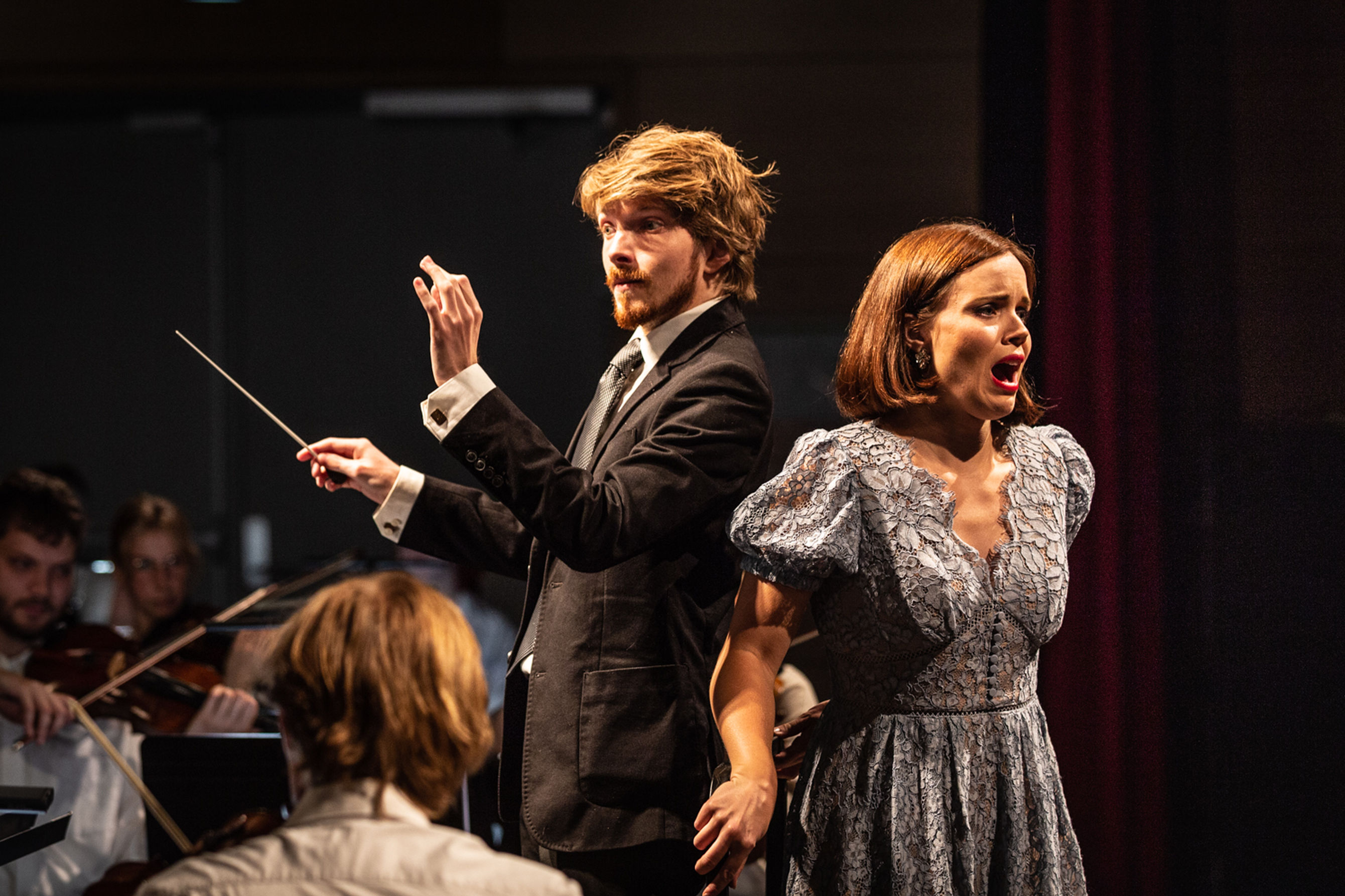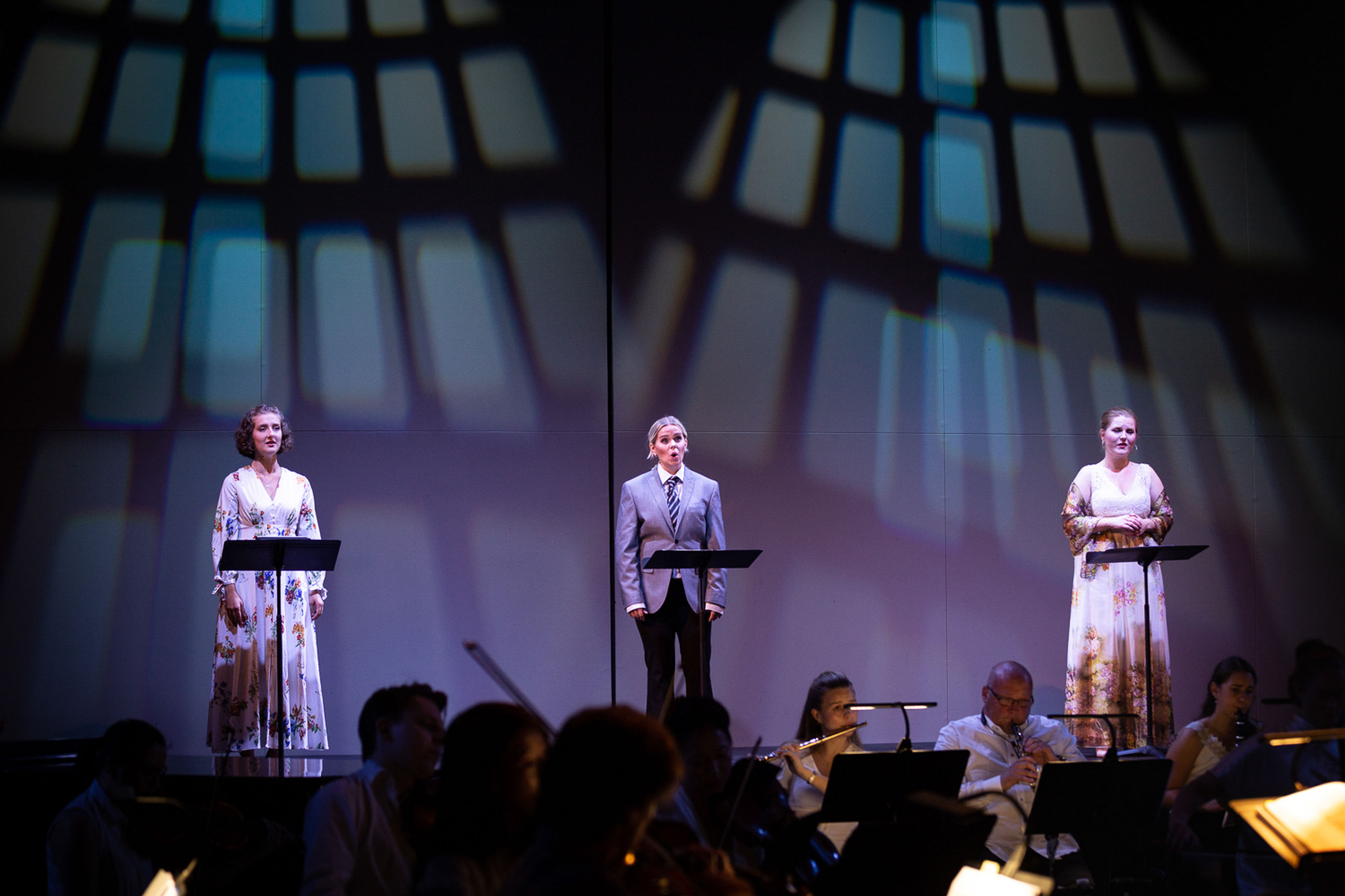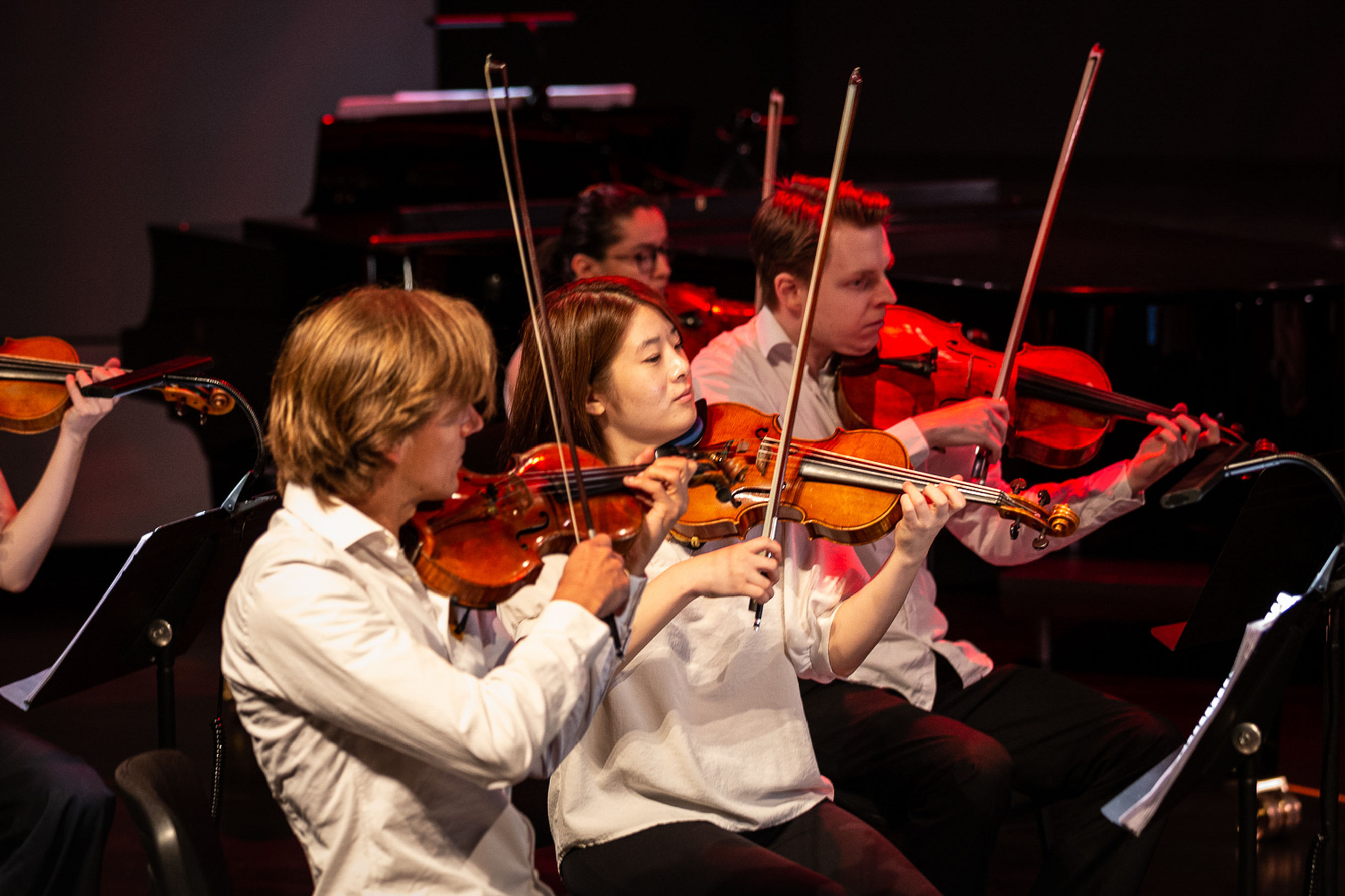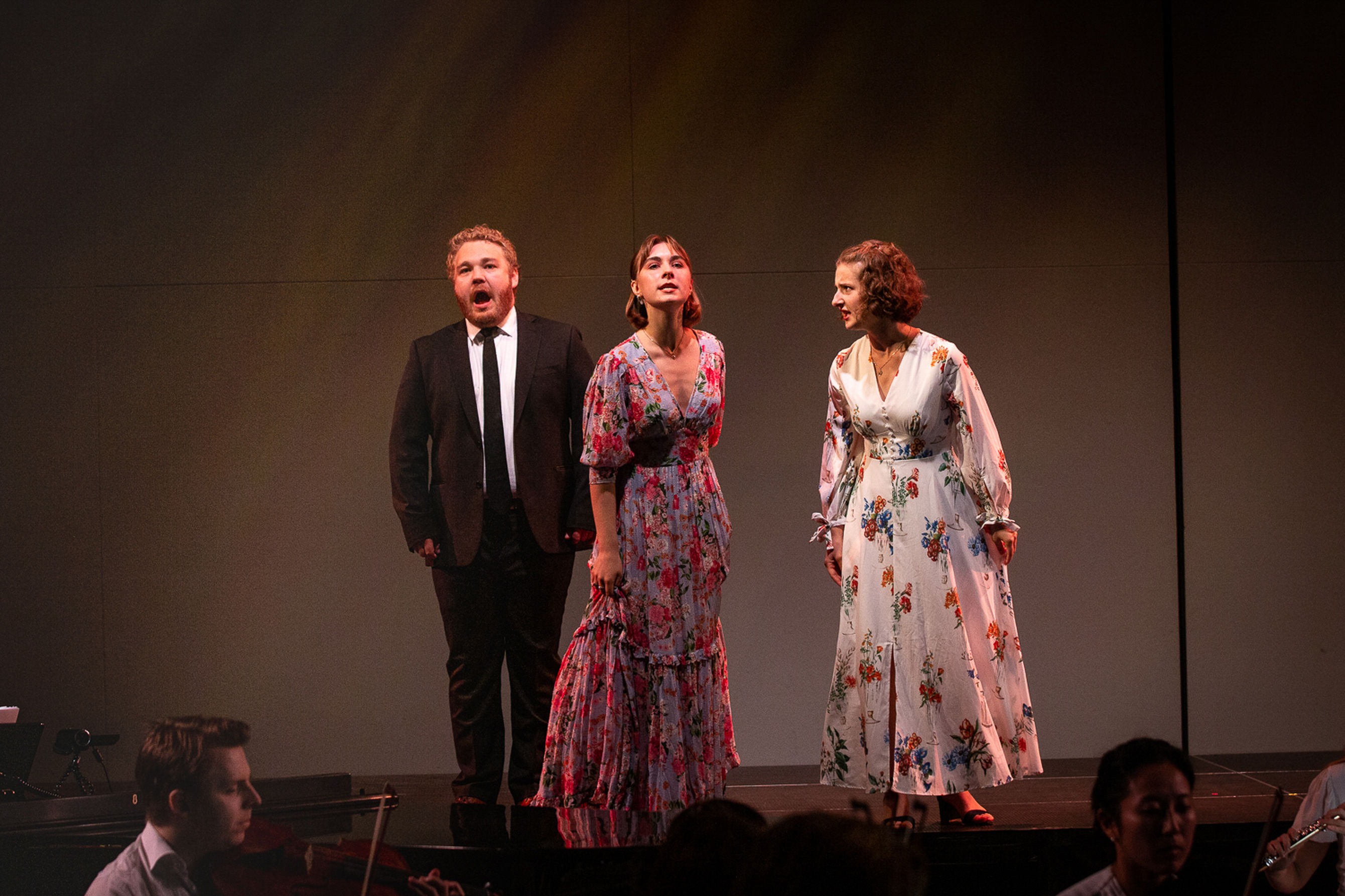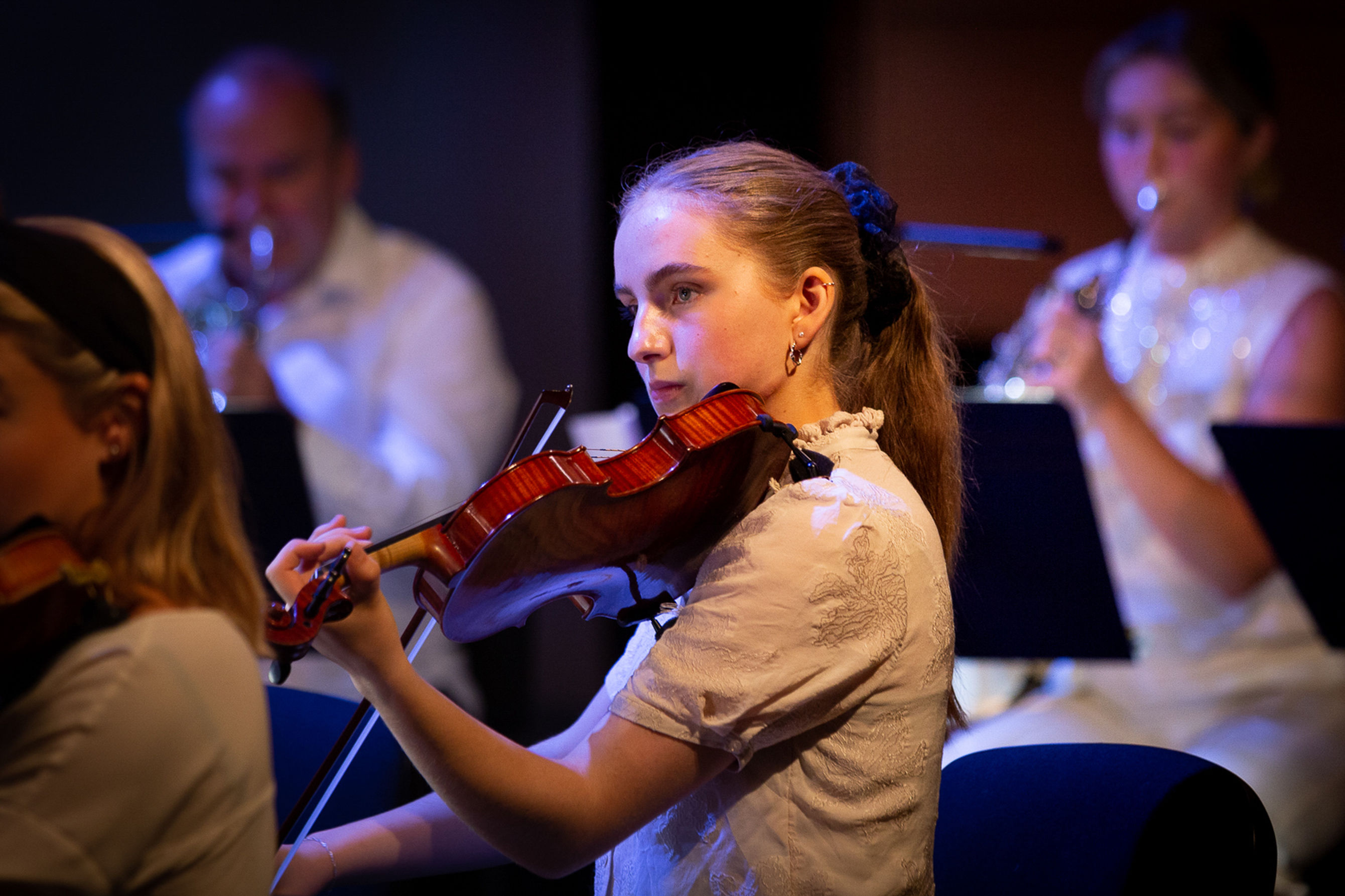 ARTISTIC TEAM & COACHES 2022
Directors and founders:
Eivind Gullberg Jensen, Artistic & General Director of Bergen National Opera, and Chief Conductor of Noord Nederlands Orkest
Sascha Goetzel, Music Director Designate for Orchestre National des Pays de la Loire and National Youth Orchestra of Canada, and Principle Guest Conductor for Sofia Philharmonic Orchestra

Stage director:
Ivar Tindberg, Norwegian director, writer and composer
Vocal coaches:
Solveig Kringlebotn, soprano and professor at the Academy of Opera in Oslo and Barratt Due Institute of Music in Oslo
Michael Schade, tenor and professor at the University of Music and Performing Arts in Vienna
Kristin Okerlund, pianist and vocal coach from the Vienna State Opera
Hans-Otto Ehrström, pianist and vocal coach from the Finnish National Opera in Helsinki
Orchestra coaches:
1st violin: Lars Bjørnkjær, concertmaster, Royal Danish Orchestra in Copenhagen
2nd violin: Alexander Chojecki, principal 2nd violin, The Gothenburg opera
Viola: James Opie, co-principal viola, Royal Swedish Opera Orchestra in Stockholm
Cello: Kati Raitinen, solo cello, Royal Swedish Opera Orchestra in Stockholm
Double bass: Patrick Wilder, co-principal double bass, The Norwegian Opera & Ballet
Woodwind:
Karl-Heinz Schütz, solo flute Vienna Philharmonic
Steffen Blindheim, solo english horn and oboe, Malmö Symphony Orchestra
Brass:
Rune Brodahl, solo horn, The Norwegian Opera & Ballet
Timpani and percussion: Manuel Hofstätter, Bergen Philharmonic Orchestra

The summer academy Opera by the fjord is presented by Bergen National Opera in collaboration with Oseana kunst- og kultursenter and supported by the Grieg Foundation, Sparebankstiftelsen DnB, Talent Norge, Sparebankstiftelsen Sparebanken Vest and the GC Rieber Foundations.
A huge heritage, two young lovers – and the very cunny Gianni Schicchi. Here are the highlights of Puccini's comic one act opera our academists will dive into summer 2022.